ARCHIVED

- Murcia and Spanish news round-up week ending 23rd March 2018

Semana Santa starts and the clocks go forward this weekend as spring weather arrives a little late!
As of Tuesday this week spring is officially under way, and although for much of the week the cold winds made it feel more like a British spring, this weekend there are unmistakeable signs that the summer is not far away.
Apart from the fact that temperatures have now risen to over 20 degrees the Semana Santa processions began all over Spain on Friday, and over the next week Murcia and other coastal regions will welcome the annual flock of visitors hoping for warm weather while they enjoy the celebrations around Easter. On top of that, Spain switches to summer time in the early hours of Sunday morning: you'll lose an hour's sleep when 2.00 immediately becomes 3.00, but on the other hand on Sunday the sun won't set in the Region until around 8.20 in the evening, giving lots more gardening hours of daylight in the weeks to come!
Apart from the beginning of the Easter holidays, the main stories this week in Murcia have involved Corvera airport (where the latest opening date mentioned by the president of Aena is the second week of January 2019) and the on-going drought: it looks as though the late winter may be bringing a little relief at last for the Region's beleaguered irrigation farmers thanks to the melting of heavy snow in central Spain!
Click here for the Semana Santa special giving programmes for the main events right across the Region of Murcia in English, as well as suggestions for which events to go and see.
Airports and tourism news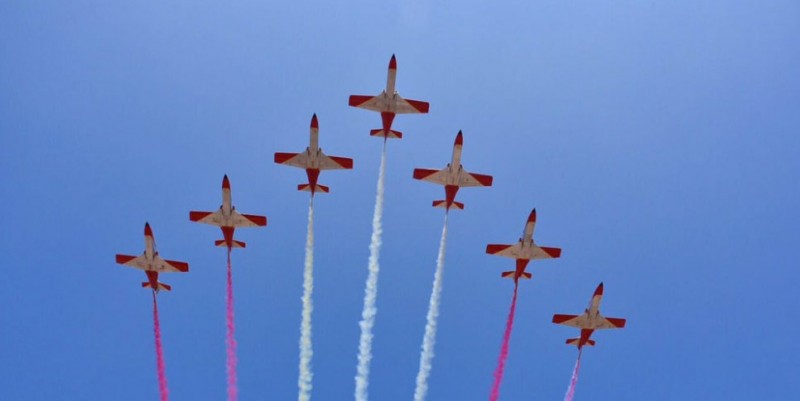 More details released for major San Javier air show on 9th June: aerobatics teams from France and Spain will join the Patrulla Águila in the sky over the Mar Menor as part of the 75th anniversary celebrations at the Academia General del Aire. Between 300,000 and half a million people are expected to watch the displays!
Invest in Costa Cálida office aims to attract foreign investment into tourist accommodation in Murcia: the modernization of hotels and other accommodation is one of the key strategies outlined by Murcia tourism authorities as they strive to bring more foreign investment into infrastructures.
Four airlines already negotiating with Aena over flights at Corvera: the opening date at Corvera is now pencilled in for January 2019, meaning that the the re-routing of flights from the existing airport of Murcia-San Javier is held back until after Christmas and the New Year. In this way any initial teething problems can be dealt with during what is traditionally the least busy period for flights to and from the Costa Cálida .
The man giving this information was Jaime García-Legaz, the president of Aena, who also met the Mayor of San Javier in order to hear concerns about the consequences of the closure of the airport in the municipality to civilian flights.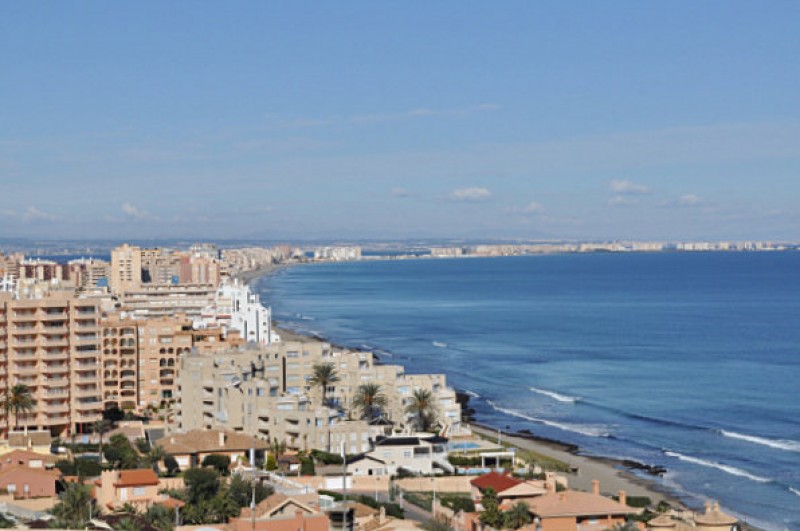 Free wi-fi on La Manga beaches as part of plans to boost year-round tourism: 18.7 million euros are being invested in efforts to attract more off-season visitors to La Manga over the next three years.
Tourism was worth 173 billion euros to the Spanish economy last year: during 2017 the value of tourism to the Spanish economy rose by 5.7 per cent to 172,900 million euros, according to figures published this week by the World Travel & Tourism Council.
Easter news as Semana Santa gets under way
Petrol prices at their lowest point this year as Semana Santa begins: good news for drivers at the start of a week when around 15.5 million long-distance road journeys will be undertaken in Spain!
Improved accessibility at San Pedro del Pinatar beach for Semana Santa: the ramp down to the Playa de la Llana has been restored at the expense of the beach-side kiosk.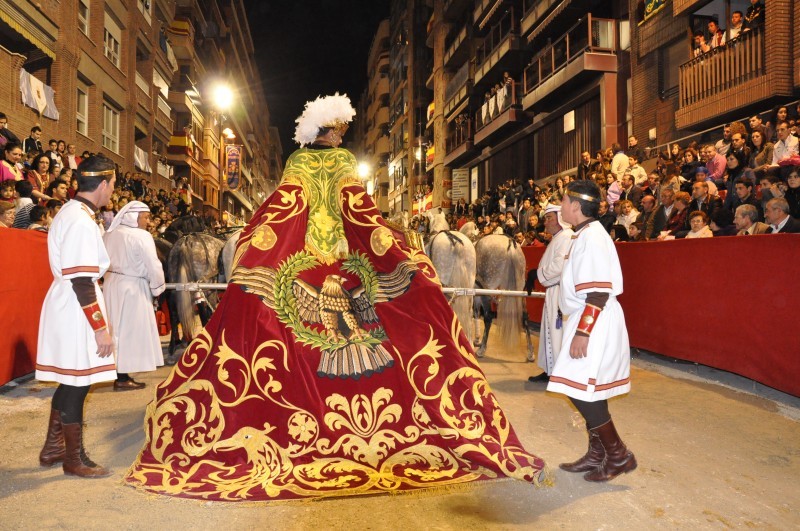 Up to eight tourist information points open in Lorca during Semana Santa: 25 staff will be on duty at peak times on 29th and 30th March in Lorca to coincide with the arrival of tens of thousands of visitors to the processions and other events which have made Easter Week an event of international tourist interest
Águilas beaches put their best foot forward for Semana Santa: recent bad weather has hampered the task of replenishing sand, but all is on track and the seaweed has now been removed, the foot showers checked and clean sand laid at all of the main beaches in Águilas.
Agriculture and environmental issues
Possible drought relief for Murcia as snow melts in central Spain! The first transfer of water from the Tajo for 11 months could arrive in April as water reserves in central Spain increase due to the heavy rain and snow falls of the last month or so.
More measures to counter the spread of olive ebola to Murcia: lemon trees are to be monitored as Xylella fastidiosa spreads to Alicante, threatening almonds and vines as well as citrus and olive trees.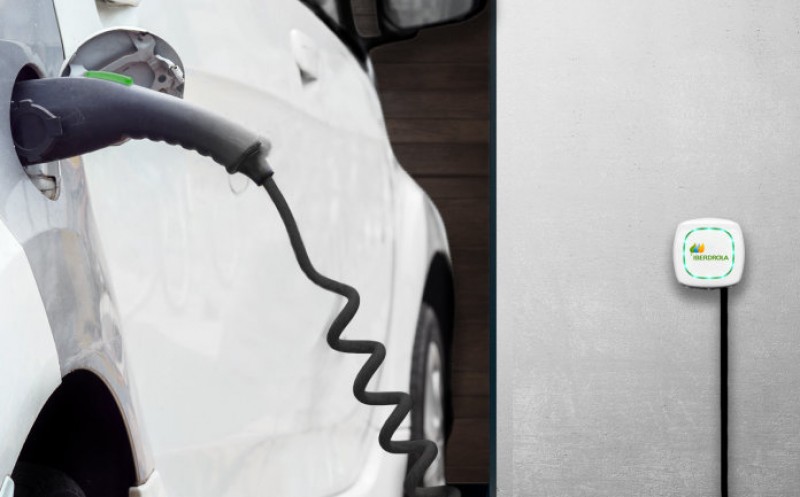 1,250 electric vehicle recharging points to be installed in the Region of Murcia: running costs of electric cars can be as low as 10 per cent of those of conventional vehicles at 50 cents per 100 kilometres!
Puerto Lumbreras rejects huge solar power plant project: the loss of employment in agriculture causes opposition to clean energy plans in some parts of the Murcia countryside, but other projects are going ahead in Corvera and Cañada Hermosa.
Other stories in the news this week
British rapist extradited after being arrested in Fortuna: the fugitive was living in a van in the Fortuna countryside but has finally been detained for five rapes in the 1980s.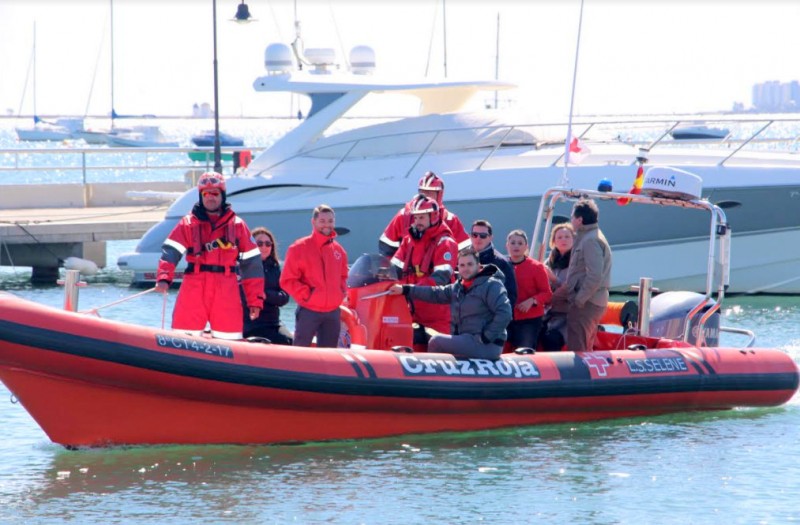 New Red Cross maritime rescue craft unveiled in the Mar Menor: the launch is based at Lo Pagán in San Pedro del Pinatar and is one of seven operated by the Red Cross in the Costa Cálida.
New mini-speed guns in operation on the roads of Spain over Easter, and one of them is in the Region of Murcia: a total of 13.7 million euros have been invested in pioneering technology to reduce the number of road accidents in Spain, including this new hard-to-spot speed gun.
Gas and electricity scammers arrested after thefts in Cartagena: the thieves also made sure that the work which they had supposedly carried out was paid for in full, guaranteeing that even in the worst of cases they never left empty-handed!
Bullas school bus and coach drivers to be breathalyzed before taking the wheel: the decision follows an incident during a school trip from Bullas on 5th March, when a driver was found to be over the limit with 54 children on board.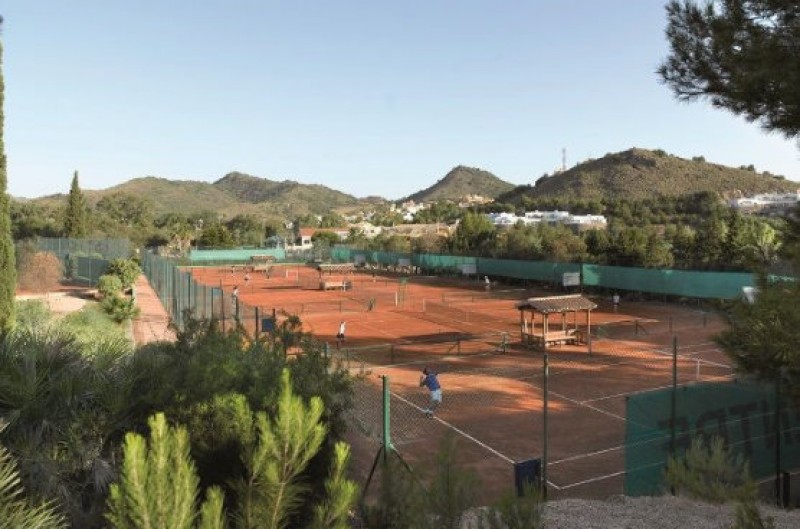 La Manga Club to host Federation Cup tennis in April: Spain will play Paraguay in their bid to remain in World Group 2 on 21st and 22nd April.
Suspect re-arrested in Murcia in connection with the death of a British woman in January: the theory is that the victim may have been the victim in a hit-and-run accident, and this is the second time the same man has been arrested during the investigation.
12 arrested in Murcia as part of massive illegal tobacco swoop: rolling tobacco was being distributed all over Spain "direct from the farmers" in Extremadura.
New protective clothing for the local police in Torre Pacheco: all-black uniforms and bulletproof jackets for the Policía Local.
9 arrested in major drugs swoop in the city of Murcia: marijuana was being smuggled out of Spain for distribution in France, the Netherlands, Italy and Eastern Europe.
The worst flu epidemic for 9 years is now over: Murcia health authorities draw a line under an episode in which over 40,000 cases have been diagnosed.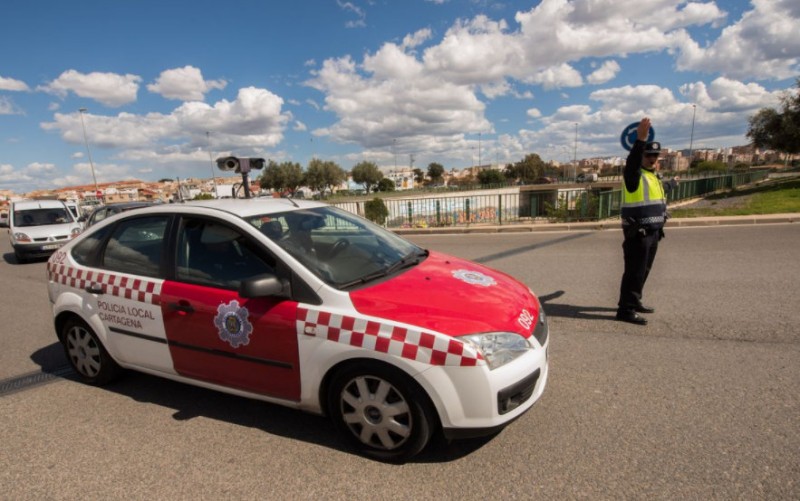 Cartagena police target double parking outside local schools: school runs cause traffic disruption in Cartagena, but the real problem is simply the lack of space to park!
Murcia government issues e-cigarette health warnings: electronic substitutes contain at least as much nicotine as "traditional" cigarettes in many cases.
Wild boar taken into custody in Cabezo de Torres: the animal has now been released into the wild in Sierra Espuña.
Stolen Porsche recovered by Los Alcázares police: the car had been stolen outside Spain and fitted with false plates but aroused the suspicions of officers while parked in the streets of the town.
Cala Cortina – Escombreras road in Cartagena closed until late April: it is still possible to drive to the beach of Cala Cortina except on 3rd and 4th April while improvements are made to safety in the tunnels on the N-343.
Murcia and Spanish property news
Mortgage lending in Murcia continues to increase as property sales rise: following the news last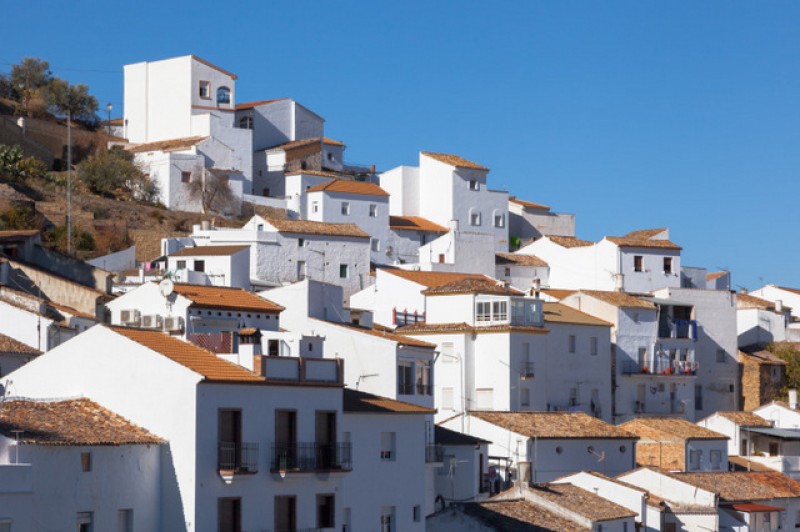 week that property sales in the Region of Murcia had soared to a 7-year high during January figures published this Thursday morning revealed that the number of purchases financed by mortgage loans has also reached its highest level since late 2012. The number of mortgages taken out is now running at 52 per cent higher in Murcia than it was just 4 years vago!
Similarly, in Spain the figure has risen by 61 per cent over the same period, and the January figure was the highest monthly total for six and a half years.
Hacienda targets undeclared holiday rental income throughout Spain: 136,600 owners advertising on portals like Airbnb and HomeAway were reminded last year of their duty to declare rental income after their details were gleaned from adverts placed online, continuing an initiative which has already resulted in 522 million euros' worth of previously undeclared earnings being made legal.
This was followed by the news that some of the rental portals affected have received backing from the Markets Committee in claims that they are obliged to supply too much information to the tax inspectors of Hacienda, placing an unfair administrative burden on their activities!
Spanish news round-up: winter refuses to leave Spain and more political uncertainty in Catalunya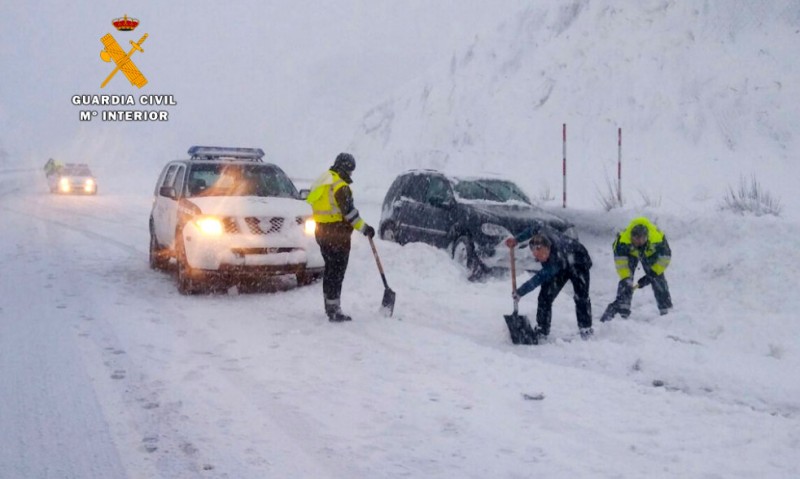 Spring started on Tuesday but not, it would appear, in much of Spain, at least as far as the weather is concerned. More heavy snow fell in many areas of the northern half of the country earlier in the week, even in the coastal city of Barcelona, and a man died in the mountains of Cantabria when his car plummeted from a bridge into the River Saja, and by Saturday most of the northern coast will be on red alert status for Force 9 winds and waves of up to 9 metres.
But the political situation in Catalunya continues to dominate the headlines, and this week another attempt by the Catalan separatist parties to appoint a new president of the regional government appears doomed to failure as the candidate faces almost certain imprisonment. At the same time another former regional cabinet member has fled to Switzerland to avoid a similar fate, and the effect of this prolonged uncertainty can be seen in figures published by the Banco de España: in the last three months of 2017, following the partial holding of the outlawed independence referendum on 1st October, the amount of savings taken out of bank accounts in Catalunya came to 31,399 million euros, slashing the total for the region by 17 per cent.
Much of that money would appear to have been hastily re-located to other regions: the figure for the neighbouring Comunidad Valenciana rose during the same period by 7,217 million euros, and in another neighbouring region, Aragón, the figure rose by 2,546 million euros. Further away in Andalucía an increase of 3,527 million euros is reported.
And as progress towards regaining political stability remains painfully slow, it seems likely that no immediate reversal of this trend is likely.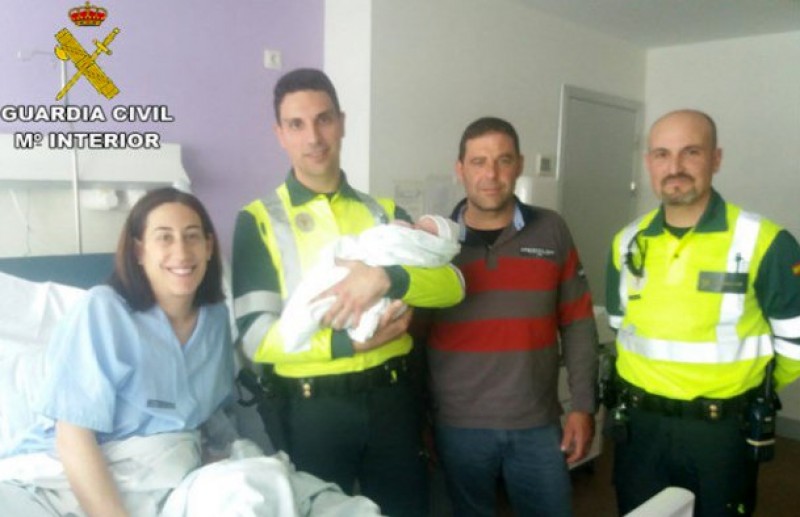 Elsewhere in the Spanish news this week, a report suggests that the advent of online betting could be turning the Spanish into a nation of gamblers, two Guardia Civil officers performed a creditable job as stand-in midwives on the V-30 motorway in Valencia, and statistics regarding the number of Spanish nationals living abroad suggest that there are few fears over their status in the UK after Brexit takes effect: during 2017 the number of Spaniards living in the United Kingdom rose by 12,000, more than in anywhere else in the world, despite the fact that the Spanish population is far larger in various other countries !
For a selection of other Spanish news items, scroll down below…
Would you like to receive this bulletin?
If you enjoyed this free weekly round-up, then please forward it on to your friends. If you have received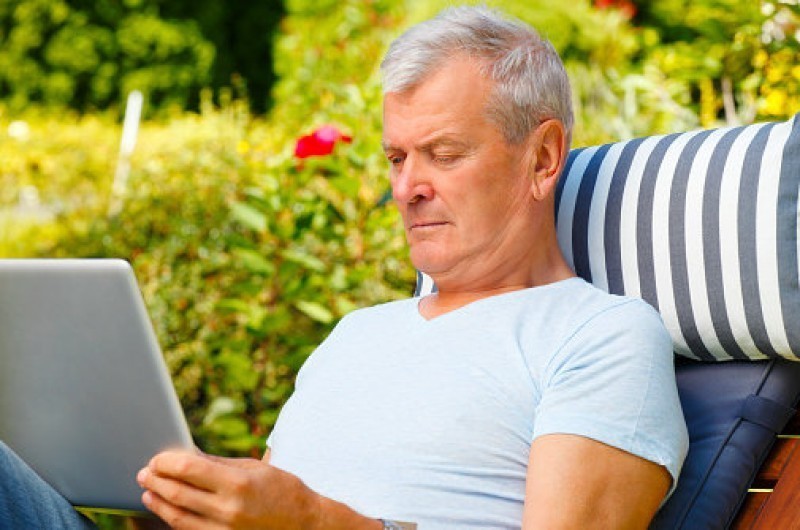 this from a friend and would like to have it sent directly, then click Register for weekly bulletin to sign up.
NONE OF THE TODAY PRODUCTS HARVESTS OR SELLS EMAILS IN ANY WAY and we GUARANTEE your details will not be passed on, sold, or used for any other purpose, and are maintained in an off-site facility from which you can unsubscribe at any time.
We also welcome contributions from local charities or clubs, including post event reports, news items and forthcoming events. Use the contact button in the top header to contact our editorial team.
Images: Copyrighted Murcia Today and Efe. Full or partial reproduction prohibited.
Contact Murcia Today: Editorial 966 260 896 / Office 968 018 268