Date Published: 22/12/2017
ARCHIVED

- Murcia and Spanish news round-up week ending 22nd December 2017
Murcia and San Pedro del Pinatar get lucky in the El Gordo Christmas lottery!

Christmas joy for lucky lottery punters in a week when Corvera airport moved significantly closer to opening!
It almost exactly midday on Friday when after three hours the winning number for the top prize in this year's El Gordo Christmas lottery was finally picked from the giant spinning balls at the Teatro Real in Madrid, and as it transpired lottery offices in the city of Murcia and San Pedro del Pinatar were among those who sold 20-euro "décimo" tickets in the number 71198.
Anyone holding one of these tickets is now entitled to a prize of 400,000 euros (although disappointingly the taxman will take 20 per cent of that sum immediately!)
The second prize of 125,000 euros per 20-euro ticket was sold mainly in Cantabria, the Basque Country, Albacete and Tenerife, but some "décimos" were also distributed from lottery offices in Murcia (in Calle Pintor Almela Costa) and San Pedro del Pinatar, and one of the fifth prizes (58808) was also sold in San Pedro and in Balsicas.
Another fifth prize, 00508, was sold partially in Cartagena, Alhama de Murcia, El Palmar, Murcia and San Pedro del Pinatar.
Corvera airport could open in 2018!
The long-awaited announcement was finally made this week that the new management contract at the unopened airport in Corvera has been awarded to Aena, the timing of the decision making it theoretically feasible for the airport to be up and running before the end of 2018.
As much as this news was expected, since Aena's bid was the only one remaining on the table, it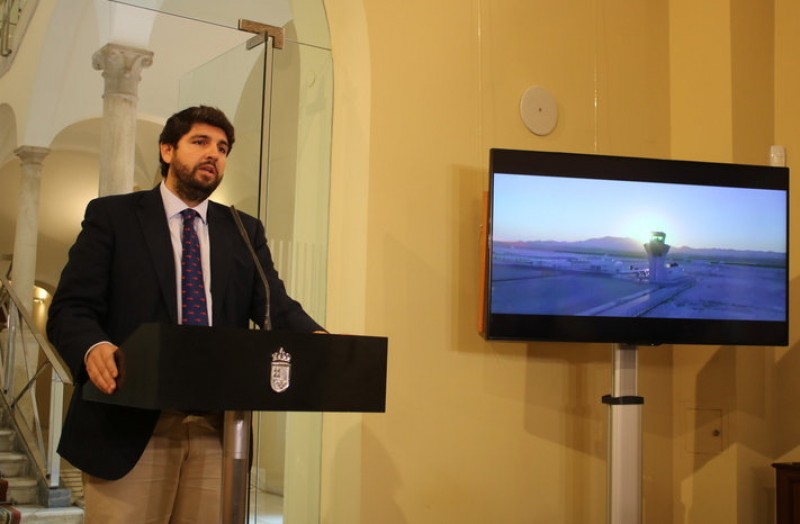 comes as a relief for those who are anxious for Murcia to have a dedicated, modern airport, and Fernando López Miras, who confirmed the decision on Thursday, confidently stated that the countdown can now begin at long last for the opening of a facility which will bring "progress, employment, wellbeing, tourism and many benefits" to the Region of Murcia.
The regional government is also reported to be optimistic that in 2019 one million passengers will pass through the terminal building in Corvera, while although no-one is falling into the trap of forecasting an exact opening date – too many people have made that mistake in the past –Aena states that the airport will open to commercial flights "as soon as possible". The company also stresses that the intention is that the transfer of staff, equipment and operations from the existing airport of Murcia-San Javier to Corvera should have the "least impact possible".
But there are doubters, and among them, unsurprisingly, are representatives of the opposition PSOE party in the regional parliament. Spokesman Joaquín López Pagán describes it as "irresponsible" that no full explanation has been given regarding the future of the thousand people who work at Murcia-San Javier airport, which will now be closed to civilian air traffic to make way for Corvera including not only 70 staff but all of those involved in the provision of ancillary services.
Others, meanwhile, bemoan the lack of explanation given at the exact terms of Aena's proposed
financial and economic package which proved to be acceptable to the regional government, and in addition, of course, there are those who will be sad to see flights end at San Javier, which has provided a convenient service for those travelling between the Mar Menor and northern Europe, especially the UK, for the last two decades. In the meantime, the decision has met with the backing of Mariano Rajoy, the President of the national government, who will be in Murcia to attend an event dealing with infrastructures in the Region next Wednesday.
Whatever the arguments, though, the big question now appears to be not whether Corvera will open but when it will do so, and this will depend to a large extent on the relevant authorizations being granted by the State air safety agency Aesa.
It is now almost six years since construction was completed at Corvera under the management of Aeromur, whose contract was rescinded by the Murcia government when the deadline for making the airport operational was not met. But the history of the airport goes back a lot further, and indeed it was declared to be a priority project of general interest by the national government as long ago as 2003, when the intention was for it to be managed by Aena.
Now, almost 15 years later, this has finally happened, apparently bringing to an end a series of disagreements and legal arguments which have at times seemed interminable.
Other tourism news
85 million euros for Alicante-Elche airport rail link: away from the big airport news in Murcia, it could be argued that Alicante-Elche airport is still missing one vital ingredient which would enable it to lay claim to being a fully equipped hub for international travellers: a rail connection. But now, a quarter of a century after it became due by the terms of a previous agreement, it seems that in in theory there could be trains running to and from the terminal building by the year 2025!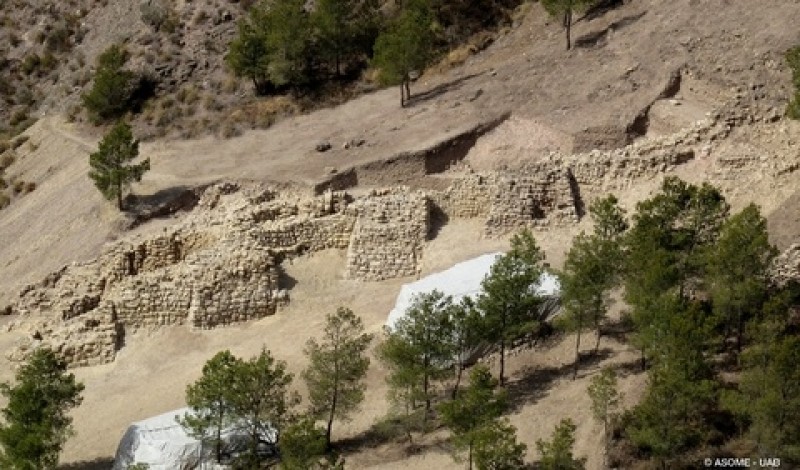 La Bastida Argaric site excavations in Totana in jeopardy due to funding uncertainty: the team from the University of Barcelona may be forced to abandon work at the 4,000-year-old remains at La Bastida if continued funding cannot be guaranteed.
UK flights fuel low cost air travel boom in Spain: figures published on Monday show that in the first eleven months of 2017 the number of passengers taking off and landing at Spanish airports on low-cost international flights was 13.7 per cent higher than in the same period last year at over 43 million, and that the UK dominates the low-cost international air travel sector in Spain. In November almost 30 per cent of all passengers on these flights were heading to or from the UK (767,000 people), while in the year-to-date figures that proportion rises to 36.5 per cent, following an increase of 13.7 per cent to 15.7 million.
Environmental news
Water reserves in Murcia up slightly but still critical: the situation regarding water reserves in the Region of Murcia and the rest of the Segura basin is still critical, but at least there are a couple of tiny pieces of good news to provide a little relief this week, with a minimal rise in the amount stored in reservoirs, However, the most telling statistic is that the figure still represents only 13.9 per cent of capacity.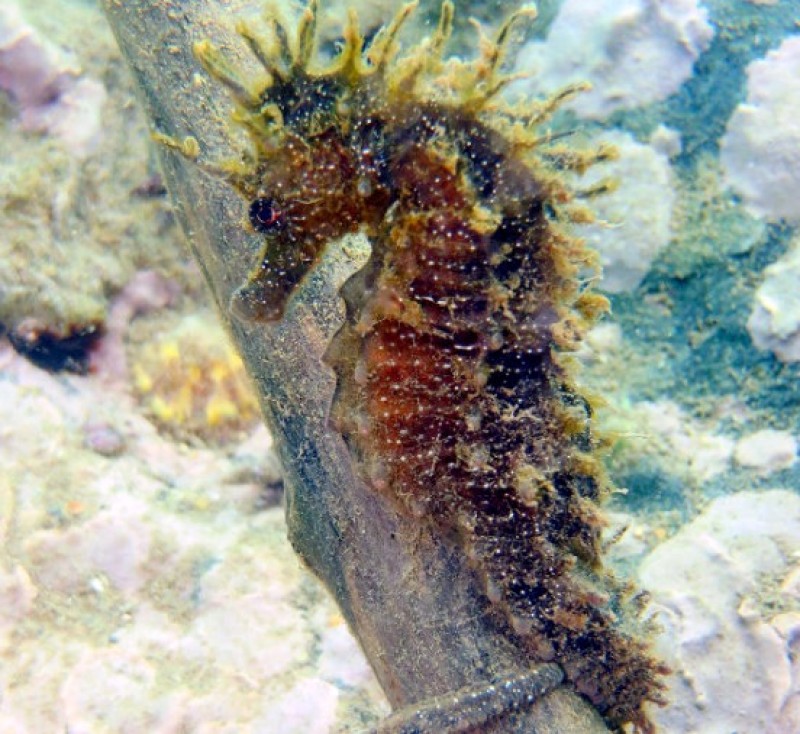 Mar Menor seahorse population has fallen drastically: long-snouted seahorse numbers are at critical levels, according to the Hippocampus association, due not only to the presence of harmful substances in the lagoon but also to the increased presence of predators, changes in water salinity and specimens being caught in anti-jellyfish nets.
Hope for the near-extinct giant fan mussel off the coast of Murcia: in the last couple of years the population of the fan mussel, which can grow to lengths of up to 120 centimetres, has been decimated near Isla Grosa, the small island off the Mediterranean coast of La Manga del Mar Menor, but hopes for the survival of the species have been raised significantly by the survival of four infected specimens at the Oceanogràfic in Valencia.
Warmer than usual winter could mean good news for Murcia hospitals! The annual flu epidemic is nowhere near reaching its peak in the Region of Murcia as yet – that normally coincides with the end of January and early February – but even so the emergency units at hospitals in the Costa Cálida are being stretched beyond their limit by the number of people suffering complaints associated with the onset of cold weather.
In this context the regional health authorities will have been glad to hear that State meteorological agency Aemet is forecasting that in general terms the winter which began on Thursday is likely to be between 1 and 3 degrees warmer than the historical average, following a warm autumn which was also close to being the driest ever since comparable records were first kept 77 years ago!
And so this is Christmas…
It may have escaped your notice, but the festive season is upon us and this has certainly been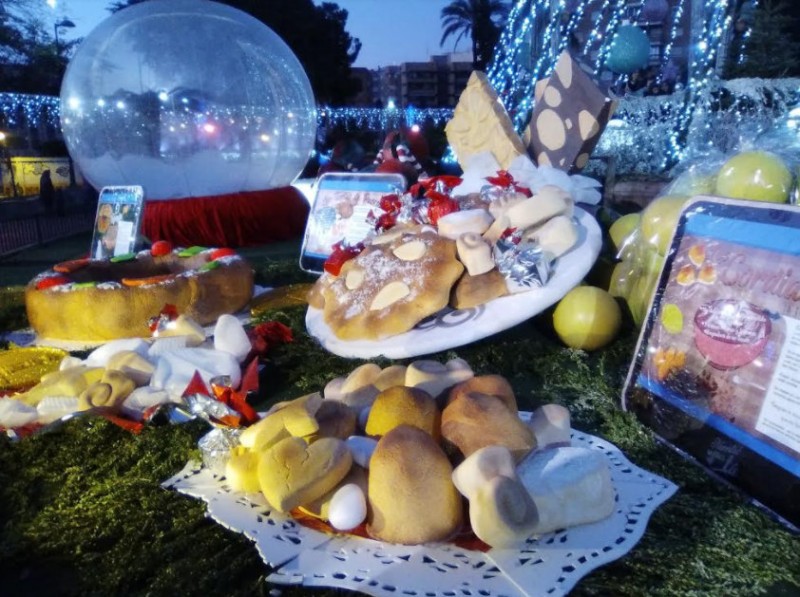 reflected in the regional news this week.
In the run-up to the arrival of Santa on Sunday night – assuming you've been good, that is - Christmas events have been in full swing around the region, Santa is in residence in San Pedro del Pinatar and elsewhere in the Region, and a remarkable charity effort in Torre Pacheco ended with ten and a half tons of food being donated for families in need this Christmas in just one day!
Meanwhile, the annual Christmas exhibition in San Javier, alongside the largest nativity scene in Spain, this year features Belén figures by one of the masters of the field, and in Cartagena anyone who is tempted to buy a cat or a dog as a Christmas present for themselves or for others is urged to adopt one instead: not only does this help out an animal in need, it works out cheaper!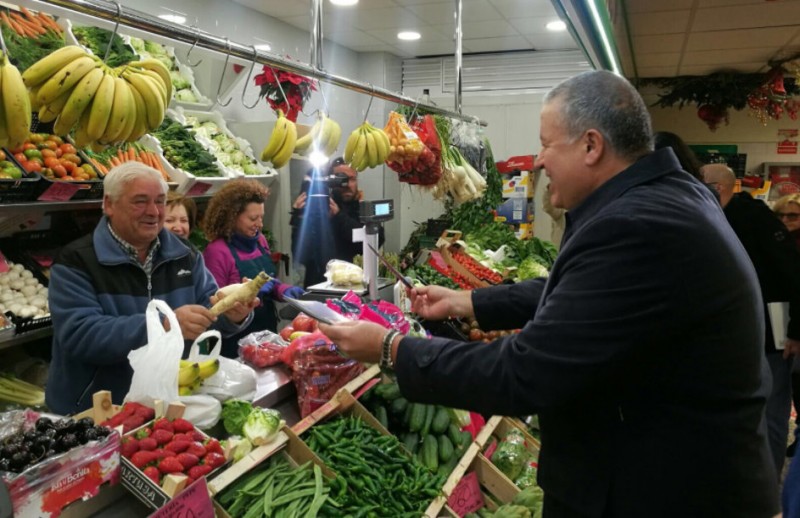 Looking further ahead, those making last-minute adjustments to their annual gift letters should bear in mind that Correos is already prepared to forward mail on to the Three Kings, who arrive on Twelfth Night (5th to 6th January), with special post boxes in place in major post offices, and at the same time shoppers can be reassured that their security is being looked after by 500 extra police officers who are on duty all over the Region of Murcia until after Three Kings.
Other news in Murcia this week
Drunk driver crashes into Murcia restaurant: late-night diners at the El Alias restaurant on Calle Santa Catalina in the outskirts of Murcia received a shock on Friday night when a car smashed into the front of the establishment, causing serious damage to the premises.
Free microchips for 700 pets in Lorca: a new regional law in Murcia stiffens fines for owners who fail to microchip their pets, but in Lorca the Town Hall has announced a scheme which will no doubt help to convince those who are not convinced by the need to do so.
Two injured in cement mixer collision in Fortuna: a lorry driver suffered head injuries and an open fracture of the knee on the road to Santomera.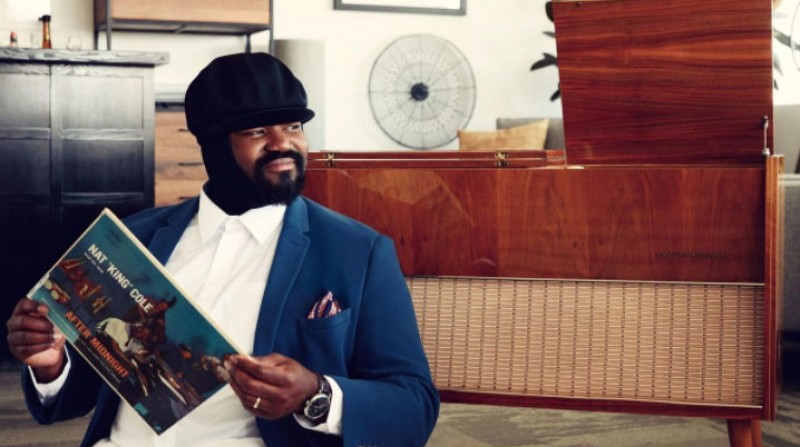 Gregory Porter confirmed for 2018 Mar de Músicas festival in Cartagena: the bill for the 2018 Mar de Músicas festival is a long way from being finalized, but following the announcement of dates on Gregory Porter's next tour it seems clear who will top it, as the California-born artist travels the world paying homage to Nat King Cole with tracks from his latest album.
4 arrested in connection with up to 100 burglaries in south-west Murcia: the men were arrested in Cuevas de Reyllo in the municipality of Fuente Álamo.
400 Murcia students in the largest low-cost sumo robot competition in Spain: the Hebocon competition originated in Japan before being brought to Spain, and the event in Murcia was the largest ever in this country.
Three injured as car overturns in the salt flats of San Pedro del Pinatar: two cars collided on the road to the port of San Pedro.
Mazarrón and Bolnuevo road improvements completed: re-surfacing and other work improves driving conditions for 12,000 vehicles per day!
Van driver flees on foot after his vehicle overturns on the motorway near San Javier: there were four passengers in the van when it crashed, but the driver hot-footed it from the scene as fast as possible!
Murcia and Spanish property news: sales and mortgage figures higher, price data less conclusive…
Figures published this week by the national government showed that the number of residential property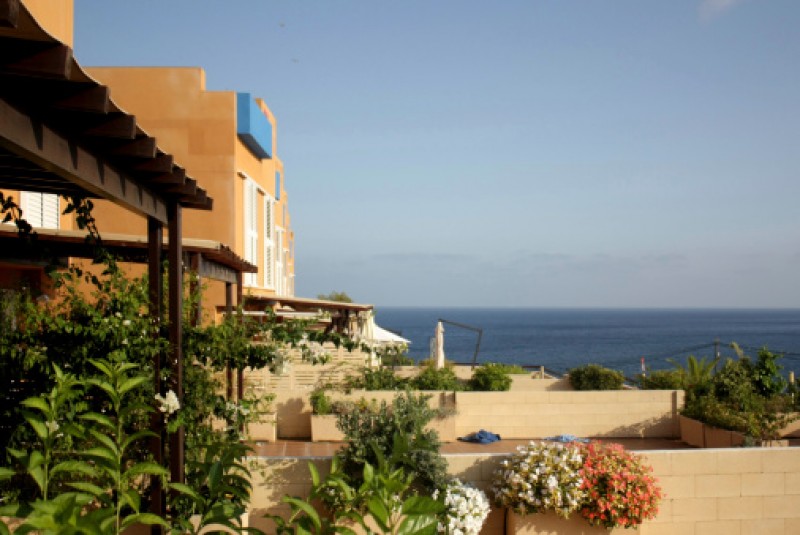 mortgages registered in October was higher than last year both in Spain and in Murcia by around 8 per cent, continuing the long-term trend which has seen activity on the lending market rise to its highest level for approximately seven years.
This followed data published on Monday by the country's notaries which showed that while the number of property sales completed in October reached over 43,000 (following a 15.6 per cent year-on-year increase), the average price paid per square metre of housing in Spain was 1 per cent lower than in October last year. But before interpreting this as a sign for pessimism, bear in mind that quite possibly this average price decrease is due to more sales being made in cheaper regions of Spain, which in general terms would be a positive development!
At the same time, the notaries reported that in October 40.7 per cent of all buyers financed their purchase by means of a mortgage, and in these cases the loan capital accounted for 75.1 per cent of the stated purchase price, but in Murcia the figures suggest that mortgage finance is rather more common at around 60 per cent of all purchases.
Spanish national news round-up: separatist parties will attempt to form another government in Catalunya but El Gordo and football's "Clásico" hog the limelight!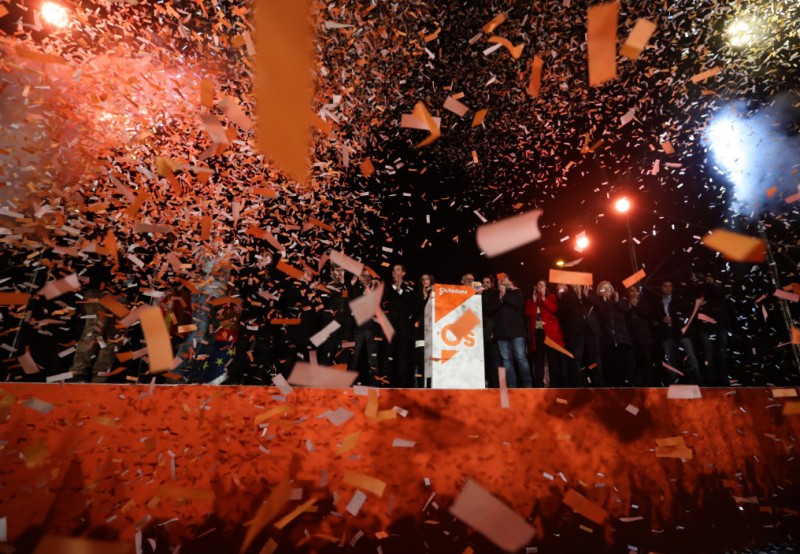 For the last three months the world's press has been following events in Catalunya, and this Thursday saw the holding of the regional election which was called by Mariano Rajoy, the President of the Spanish government, when he announced the temporary imposition of direct rule in the region following the Catalan parliament's unilateral declaration of independence on 27th October.
Wednesday was designated in Catalunya as a "day of reflection" prior to the regional election on Thursday, and Spain's Ministry of the Economy certainly provided something to reflect upon when it released data related to the amount of investment made in this country from abroad during the third quarter of this year. During the three months the amount invested in Catalunya from abroad was a shattering 74.9 per cent lower than in the same period in 2016 at 519 million euros, and as a result the region has been relegated to third place in the list of most attractive investment areas for foreign investors so far this year behind Madrid and the Basque Country.
At least it appears that "cava" champagne sales for Christmas hampers across Spain have not been too badly affected, but in all probability the fourth quarter figures will be even worse for Catalunya!
And then came the voting, the results of which were announced during Thursday night and Friday morning, showing that although they received only 47.5 per cent of the votes cast the separatist parties maintained their overall parliamentary majority in Catalunya. Theoretically, this makes it possible for them to form another coalition government not dissimilar to the one which was dissolved two months ago, but in practice this may not prove as easy as it sounds.
The parties have until 6th February to decide upon a candidate to be appointed as the new president of the regional government, but during campaigning there appeared to be little chance of agreement on the topic. JxC insist that their candidate is Carles Puigdemont, the former president who is currently in Brussels and faces immediate arrest if he returns to Spain due to his being under investigation for sedition, rebellion and misuse of public funds, while ERC's candidate Oriol Junqueras is behind bars for the same reason.
But the possibility of an anti-independence government being formed is far slimmer, not only because the chances of Ciudadanos (37 seats, the most for any one party), PSOE, Catalunya en Común and the PP agreeing are negligible, but also because if the separatists are united on one issue it is that they will not allow such a government to take office.
All of which means that the end of the election campaign will signal the start of a period of negotiation and compromise before any government is formed in Catalunya and a new president can take office.
Other stories in the Spanish news over the last few weeks include a 19-year-old man who was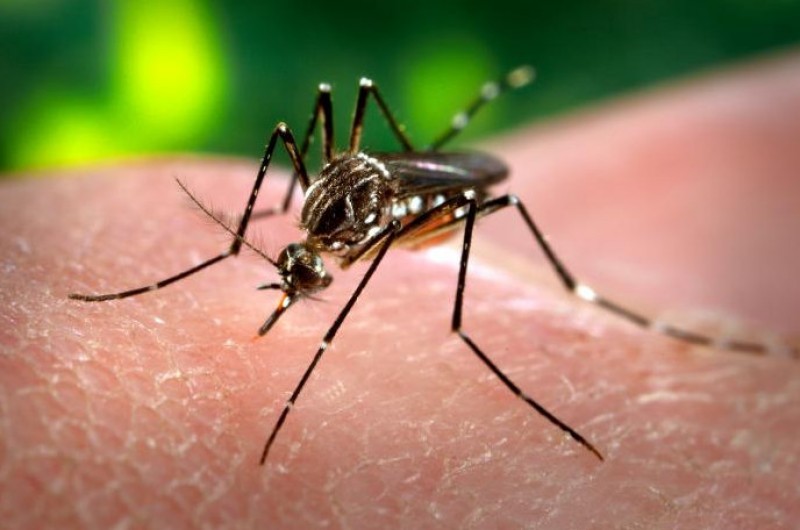 arrested on charges of Jihadist activity in Madrid, the reappearance of the yellow fever mosquito in Spain after an absence of 78 years, and the Spanish PM being forced to apologize after referring to the UK as the birthplace of parliamentarianism: it turns out that honour belongs to the former Kingdom of León, in northern Spain, where the formation of the local "Cortes" in 1188 pre-dated King John signing the Magna Carta by 27 years!
But on Friday it was proved, as if it had ever been in doubt, that even the election in Catalunya cannot displace the El Gordo Christmas lottery draw from the front pages in Spain every 22nd December. Apart from Murcia and San Pedro del Pinatar, this year the first prize was distributed among lucky punters who purchased tickets with the number 71198 in Cádiz, Santander, Jaca, Baeza, San Bartolomé (Las Palmas), Sort (Lleida), Vilalba (Lugo), Madrid, Torrejón de Ardoz, Málaga, Granadilla de Abona (Tenerife) and Benetússer.
And with Real Madrid and FC Barcelona playing football's first "Clásico" of the season on Saturday at 13.00, the festive season is now well and truly under way and the situation in Catalunya is for once relegated to the sidelines!
Our news team will be taking a well-earned break during the festive season, with the next news bulletin after the Three Kings celebrations and Bank Holiday on the 6th January.
Have a good Christmas, New Year and Three Kings!
Scroll down below for more items in the Spanish news over the last week...
Would you like to receive this bulletin?
If you enjoyed this free weekly round-up, then please forward it on to your friends. If you have received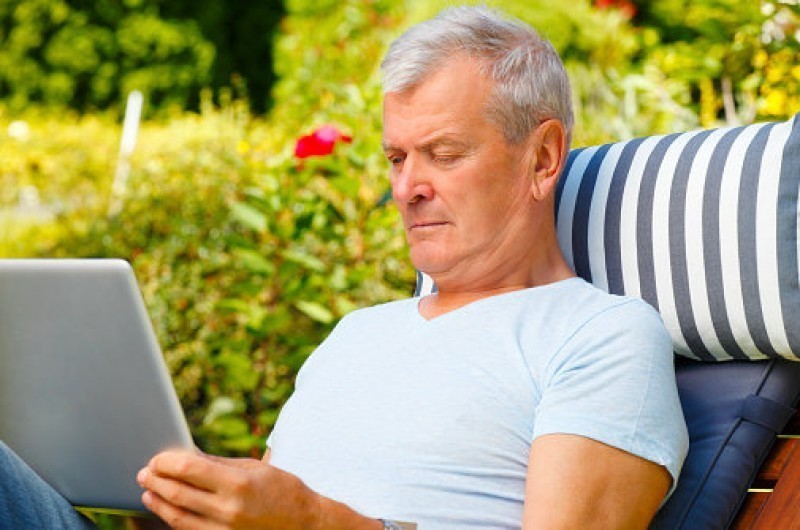 this from a friend and would like to have it sent directly, then click Register for weekly bulletin to sign up.
NONE OF THE TODAY PRODUCTS HARVESTS OR SELLS EMAILS IN ANY WAY and we GUARANTEE your details will not be passed on, sold, or used for any other purpose, and are maintained in an off-site facility from which you can unsubscribe at any time.
We also welcome contributions from local charities or clubs, including post event reports, news items and forthcoming events. Use the contact button in the top header to contact our editorial team.
Images: Copyrighted Murcia Today and Efe. Full or partial reproduction prohibited.
Contact Murcia Today: Editorial 966 260 896 / Office 968 018 268