Date Published: 18/05/2018
ARCHIVED

- Murcia and Spanish news round-up week ending 18th May 2018

The Pope's Lamborghini and the mud of Los Urrutias grab the headlines in the Costa Cálida this week
It's not often that a summary of the Murcia news contains information about the Pope and a Lamborghini super-car, but this week the two topics coincided in the same story when a Murcia businessman made a successful 715,000-euro bid for the sporty model which His Holiness put up for auction in Monte Carlo.
The two-seater Lamborghini Huracan was donated to Pope Francis last year and has a top speed of over 300 km/h, but clearly he decided he had no real use for it. The speed limit on the few roads of the Vatican is only 30 km/h, after all, and while accepting the generous gift from the car company Francis was probably not going to be using it for trips to the supermarket.
Hence, having signed the vehicle to enhance its value, he put it up for auction and will now donate 500,000 euros of the proceeds to the historic and biblical city of Nineveh in Iraq, which was besieged by ISIS, with the rest going to three other charitable causes.
The new owner is now Francisco Marín of the company Rent Car Deluxe, and he has also promised that all profit generated by renting the car out in Spain will also be donated to charities, specifically those related to children in need in the Region of Murcia.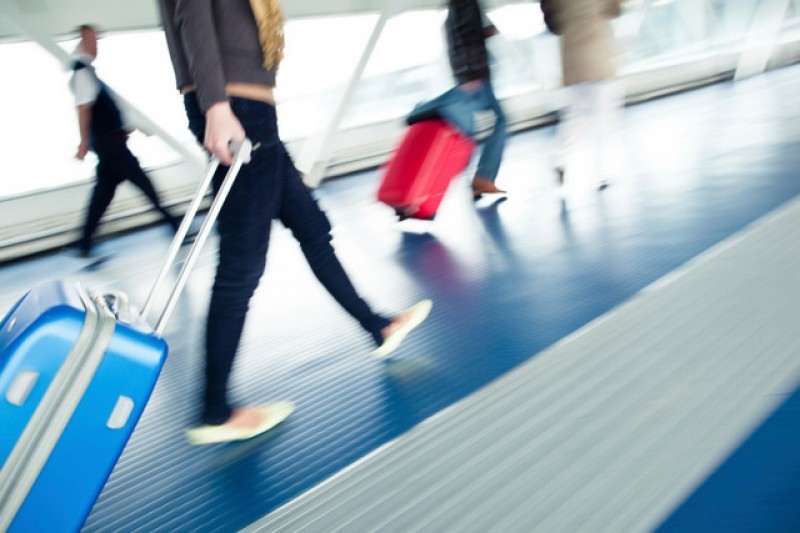 But there have been other issues attracting the attention of the media in the Costa Cálida this week, not least of them the continuing increase in the number of passengers using San Javier airport in the last summer before it closes to make way for Corvera and a protest by residents of the Los Urrutias area which received widespread press coverage as they pressed for action to clean up the beaches in their part of the Mar Menor. It has been confirmed that a couple of projects are going ahead in and around Los Urrutias this week, but that was not enough to appease marchers who deposited bags of mud from the beach on the streets of the city of Murcia!
For more on these and other stories, read on…
Airports and tourism news
Passenger numbers up at San Javier as the airport's last summer season begins: last month was the busiest April at San Javier for nine years and UK and Ireland flights accounted for 90 per cent of all passengers.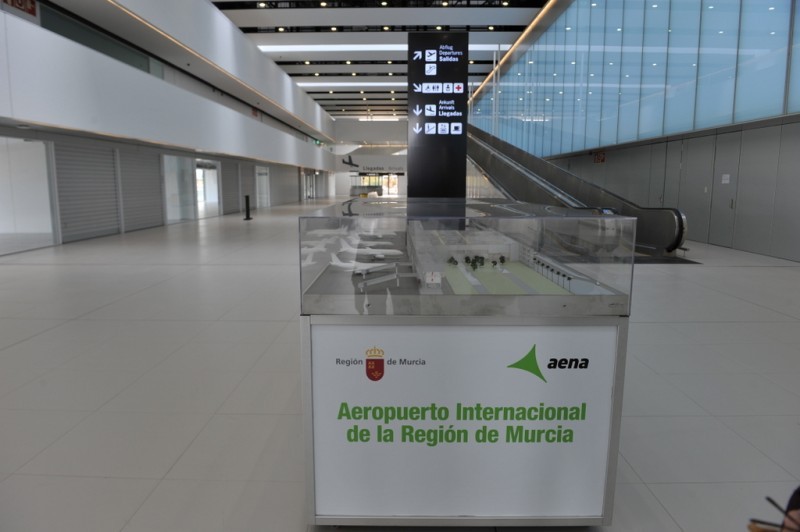 Murcia government vindicated in rescinding the Corvera airport management contract in 2013: the Supreme Court of Spain ruled against an appeal lodged by the former management consortium Aeromur, and during the week another potential problem at Corvera airport was also removed when the National Court rejected an appeal by Sacyr the status of airport management company having been taken away from Aeromur.
Ryanair makes the online check-in window even smaller: from 13th June passengers without specific seat reservations have only 46 hours in which to avoid a 55-pound airport check-in fee.
75th anniversary celebrations continue at the Academia General del Aire in San Javier: the Minister for Defence presided over a ceremony at the AGA last Friday as the Patrulla Águilas performed a fly-past. Just 3 weeks to go until the air shows in Santiago de la Ribera on 9th and 10th June!
More IMSERSO holidays available for Murcia pensioners this year: the Costa Cálida will welcome over 25,000 IMSERSO tourists from other regions in the new campaign.
Cartagena hotels press for tourist apartment rental regulation: partial bans have been announced in Palma, Valencia and Madrid in order to keep long-term rental prices affordable, and in Cartagena hoteliers are urging the regional government to introduce legislation.
Extra protection status sought for the Santuario de la Fuensanta in the mountains outside Murcia: the sanctuary is home to the Virgen de la Fuensanta, the patron of the city of Murcia, and is an extremely popular destination for residents of the regional capital.
Virtual and enhanced reality tours now on offer at the Roman Theatre Museum in Cartagena: special goggles transport visitors to the 1st century BC in the Roman city of Carthago Nova.
Also this week, a virtual reality reconstruction of the arena has been presented as the subject of a game which is to be used in schools throughout the Region of Murcia to help students appreciate the scale and grandeur of the theatre during its heyday in the 1st century BC.
San Pedro del Pinatar bathing station restoration ready to begin: the Balneario Floridablanca will be converted into a museum, having been dismantled and reconstructed slightly away from the shore.
Environmental issues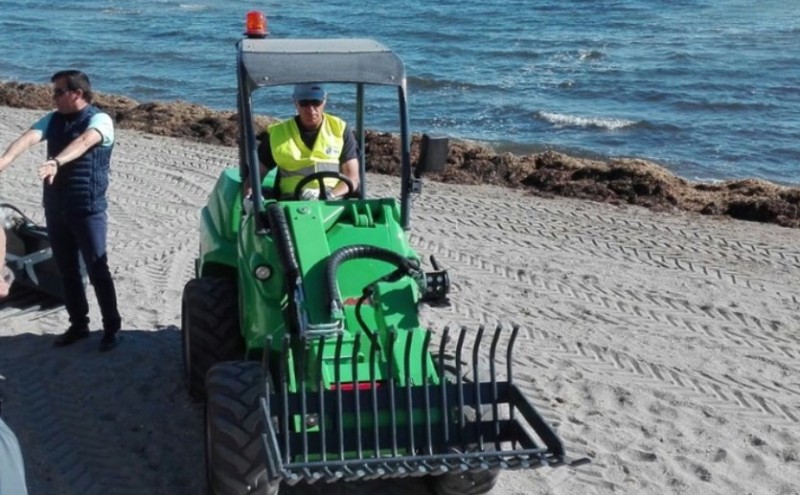 Mazarrón mine sealing project goes ahead after all: locals had campaigned to save the spectacular landscape of the San Cristóbal mine in Mazarrón but the government insists the work is urgent.
Pilot scheme for brown vegetable and animal waste containers in 4 municipalities: garden waste and food leftovers should be separated to make compost in Águilas, Jumilla, Yecla and Molina de Segura.
More insect hotels for the primary schools of Águilas: insects play a vital role in the pollination of plants in and around the town and these special "hotels" have been built to offer the best chance possible to achieve full occupation!.
San Javier congratulates residents on increased recycling: "a victory for everyone" as San Javier recycles 1,619 tons of glass, paper, cardboard, clothes, footwear and toys in a year. Elsewhere, town halls have been busy congratulating residents on their increased efforts to recycle plastic waste, although much remains to be done and Greenpeace has been busy promoting a further campaign to persuade our supermarkets to use less packaging in the first place.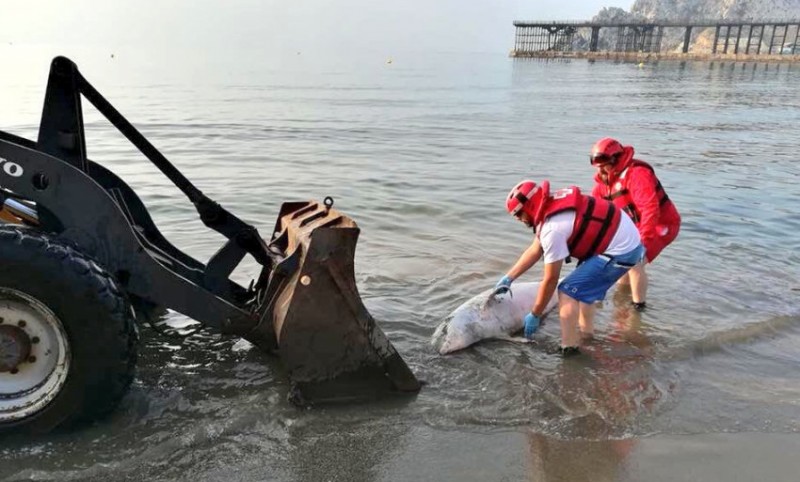 Dead dolphin washed ashore in Águilas: the dolphin was spotted near Playa Amarilla and towed to Playa del Hornillo.
Totana authorities ready to dismantle spring bee swarms: members of the public are advised to leave swarming bees well alone and call the professionals!
The invasion of the Mar Menor by the Atlantic blue crab is gathering momentum: the invasive species is a threat to the famed red prawns and other species in the Mar Menor, as well as destroying fishing nets.
La Alberca researchers contributing to tick vaccination research: tick bites are a threat to dogs and cattle, and can cause diseases to be transmitted to humans in food, but researchers hope to soon have a vaccine available.
Portmán bay regeneration project is running on schedule: the government clarifies statements made last week by the Minister of the Environment and praises work undertaken so far on this huge reclamation project.
Los Urrutias mud dumped outside the Murcia government as residents protest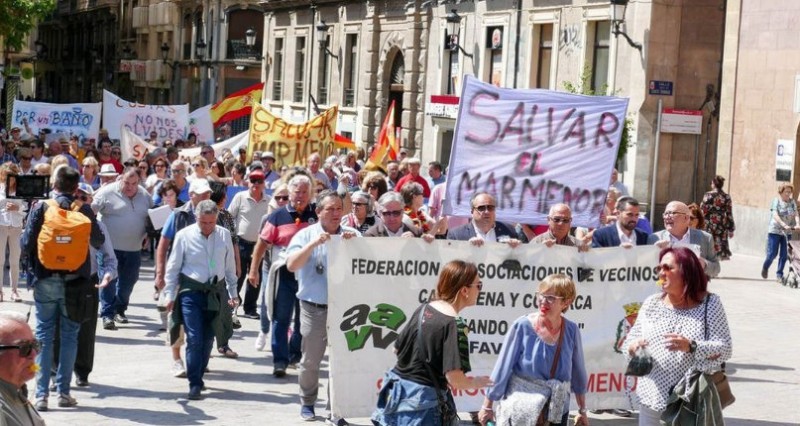 Many Brits and Germans joined the march as Mar Menor residents aired their grievances over the state of the beaches between El Carmolí and Estrella de Mar. Protesters marched with banners proclaiming the need to "save the Mar Menor" and making reference to the fact that solutions to the problem of mud in this area have been demanded for at least 30 years.
However, there has at least been some good news for the local population in terms of action from the regional government and the Departamento de Costas this week. The government has presented plans for the construction of the first of five bathing jetties in and around Los Urrutias, and from Costas the news is that the long-awaited completion of the seafront path between Punta Brava and Los Urrutias ought to become a reality by the end of 2018.
Certainly promises along these lines have been made in the past by both regional and local governments, but it does appear that this time the campaign by residents and property owners along the landward coastline of the Mar Menor is meeting with some success.
This week it has also been announced that lightweight tractors are to come to the aid of manual Mar Menor beach cleaners: the vehicles are being tested to ensure they do not harm the marine environment of the lagoon but it is anticipated they will make the beach cleaning operation three times more effective.
Other items in the news
New ITV roadworthiness testing requirements come into force: check you have all the necessary documentation before going for your next ITV test as new legislation making the testing more stringent has come into effect this week.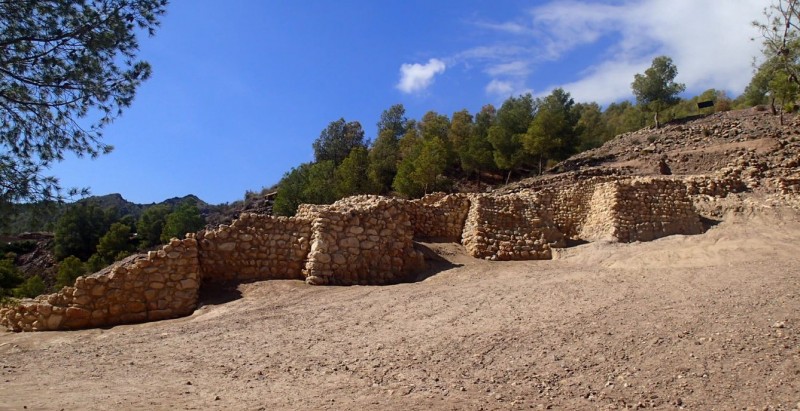 Funding from the National Geographic for excavations at the 4,000-year-old city of La Bastida in Totana: the Argaric settlement is crucial to gain an understanding the development of military violence in Europe.
3.4 Richter earthquake in Pilar de la Horadada felt at various locations in Murcia: the ground shook last Friday evening in San Pedro del Pinatar, San Javier and Murcia.
Jumilla locals indignant as music is banned at the Romería in order to protect owls and falcons: the Romería del Cristo Amarrado has been held in Jumilla since the mid-19th century, but it was ordered that music should be silenced on account of the presence of endangered bird species. Locals are not impressed.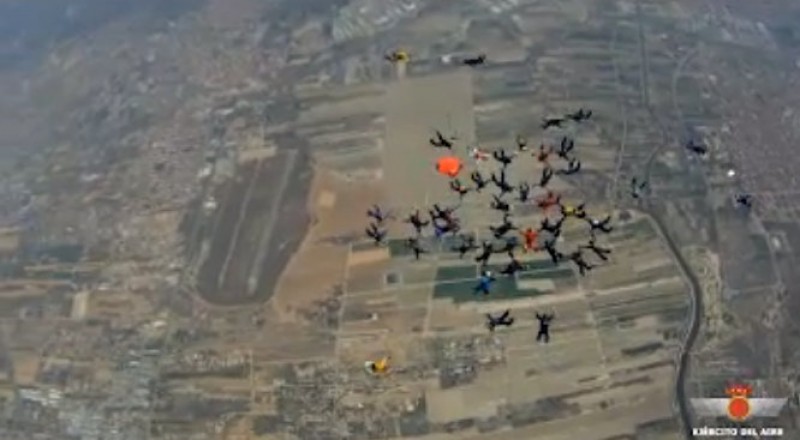 Free fall formation sky divers narrowly miss out on new record in Alcantarilla: 54 parachutists formed a star in the sky while falling at 200 km/hour, equalling the previous Spanish record.
Spanish nurses are suffering the Brexit effect already: 7,600 Spanish health professionals are currently employed by the NHS in the UK, but the number of nurses emigrating to gain work experience in Britain has dropped drastically: last year only three did so from the Region of Murcia!
Navy training exercises under way along the coast of Murcia: no reason to be alarmed at the presence of maritime security forces along the Costa Cálida, as operations include a simulated fishing boat being impounded and a mock-up fuel spillage in the port of Cartagena.
Former CAM bank president avoids imprisonment by pleading guilty: Modesto Crespo admits receiving 600,000 euros in "irregular payments". The punishment? He has to give the money back.
Cartagena Town Hall fights to save Civil War prison: a symbol of the Civil War faces partial demolition under new ownership, and while some might prefer to see the building completely erased from the cityscape others view it as part of the city's "historical memory" and heritage. Yet others are busy questioning why it wasn´t purchased by the municipality in the MOD auction if it mattered so much to retain it, particularly as it sold for so little in the first place.
Germans arrested in Los Urrutias on charges of selling fake Viagra throughout Europe: 1,400 erectile dysfunction pills were intercepted on arrival in Spain from Hong Kong.
San Javier hospital nurse arrested for stealing morphine and other drugs: a Los Arcos del Mar Menor inventory found that large quantities of pharmaceuticals were missing.
Murcia and Spanish property news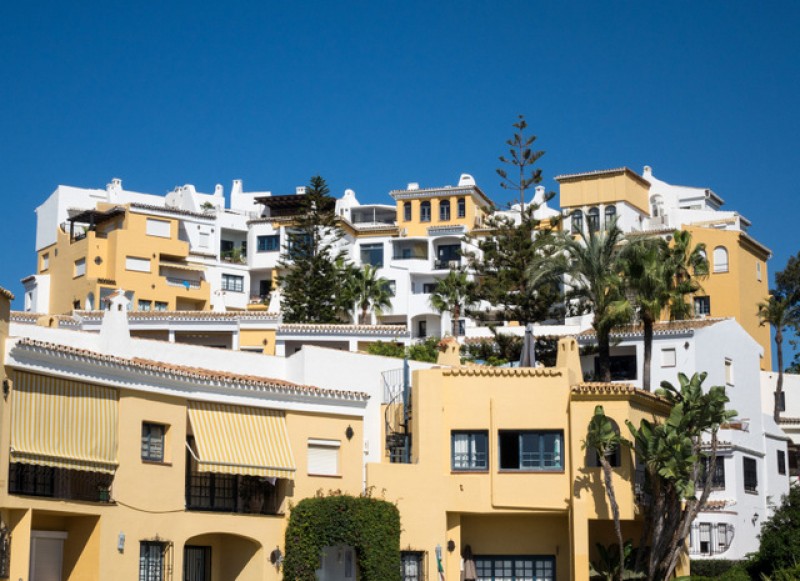 Two major property market bulletins were issued this week, and both provided encouraging news regarding the Spanish market as a whole and the Region of Murcia and British purchasers in particular.
The first report came from the country's notaries, whose summary of the second half of 2017 showed that the amount of sales activity involving non-Spanish buyers has returned to roughly the same level as before the collapse of the market in late 2007, having risen by 14.1 per cent in a year.
Within this total, buyers from the UK remain by some way the most numerous. British purchasers numbered 7,246 between June and December, accounting for 14.3 per cent of all purchases made by foreigners in Spain, and it seems that the reticence among UK nationals when it came to buying homes in Spain in the months following the Brexit referendum has declined. The number of purchases made by Brits was 7.8 per cent higher than in the second half of 2016, following decreases of 23 per cent and 16 per cent in late 2016 and early 2017, as confidence returned to the buying public in the UK.
In the Region of Murcia, meanwhile, sales to foreign nationals during the six months reached 2,155, an increase of 23.4 per cent, and among properties sold to non-residents the UK accounted for 59 per cent of all transactions.
This was followed by another hefty report, this time published by Spain's property registrars and relating to the first quarter of 2018, in which the headline conclusions were that property prices were up by 9.4 per cent in comparison to the year before while sales figures rose by 13.4 per cent, reaching their highest level since 2008.
Again, there are more data regarding purchases by non-Spaniards, and it can be gleaned from the numbers that UK nationals bought almost 2,500 properties in Spain during the three months. Far from falling as Brexit approaches, the figure is up by 3 per cent over the year before, and again the registrars confirm that Murcia is fourth in the list of regions where the property market depends most on non-Spanish buyers.
BBVA forecast 5 per cent rise in Spanish property prices this year: analysts are confident that no repeat of the boom-and-bust cycle will occur, with sales increasing and prices rising moderately rather than sharply.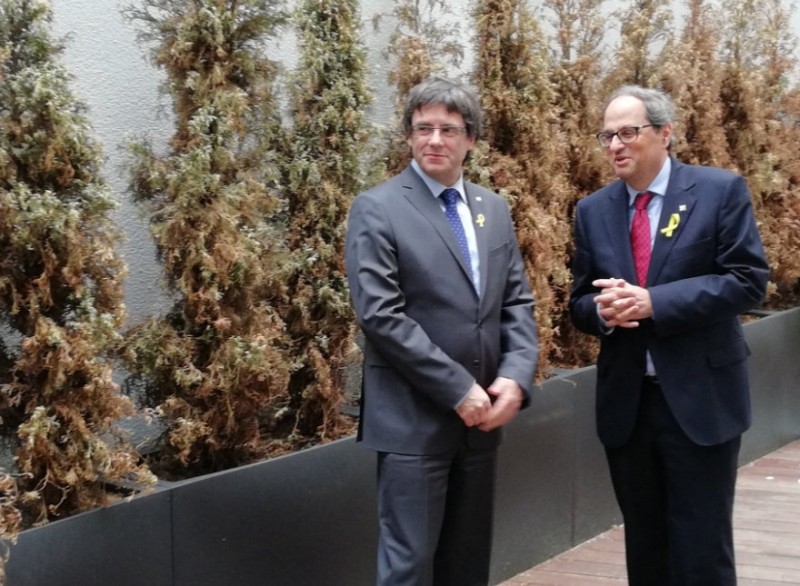 There's no doubt about it, the hot topic in the Spanish news this week has once again been the political situation in Catalunya, which is becoming increasingly hard to follow and to explain, with the main development this week being that over 200 days after independence from Spain was declared in the regional parliament and the Spanish government promptly dissolved that parliament to impose direct rule, Quim Torra was officially sworn in as the new president of the regional government on Thursday.
However, he denies he is president, affirming on Monday that "our president is Carles Puigdemont", his predecessor in office in Catalunya who is currently in Germany awaiting a ruling on whether he will be extradited to Spain on charges of sedition and misuse of public funds.
This leaves an intriguing situation in Catalunya, where the man sworn in as president and leader of the government accepts or implies that in fact there is a higher authority whose physical presence is not possible!
On Tuesday the two men met in Berlin (see image) to discuss the plan of action of the new regional government prior to Thursday's investiture, which lasted barely three minutes and was remarkable not for what was said but for what wasn't said. Sr Torra declined in his brief speech to swear allegiance to the King of Spain and to the Constitution, confirming the suspicion that he will follow a path similar to that chosen by his predecessor.
In consequence some Spanish political leaders are calling for Article 155 of the Spanish Constitution to be re-invoked and for direct rule to be imposed again, while Pedro Sánchez of the PSOE considers that if investiture ceremonies like that of Sr Torra on Thursday are not illegal at present, they should be.
Among other stories one which stands out is at the same time shocking and deeply sad. It concerns a 38-year-old Spanish-Moroccan woman nicknamed "the Jihadist mother", who committed suicide in her cell at the prison of Brieva in the province of Ávila, where she took her own life last week while serving a five-year sentence.
Samira Yerou was sentenced to imprisonment in November 2016, having been detained in Turkey two years previously while attempting to travel to IS territory in order to join the forces of Daesh in the company of her 3-year-old son. It was found that her indoctrination of the infant was such that he had learnt to say sentences about "slitting the throats of policemen". During her trial – the first involving a female Jihadist at the national court of Spain – she expressed regret and repentance, as well as the desire to win back custody of her son, who was born in Spain and meant "everything" to her.
That little boy, now aged 6 or 7, has an awful lot to put behind him as he grows up.
To view other items in the Spanish news this week scroll down below…
Would you like to receive this bulletin?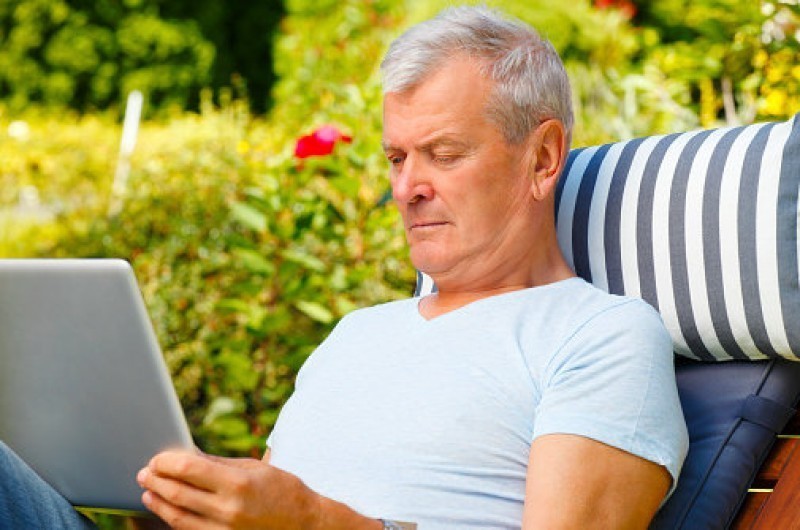 If you enjoyed this free weekly round-up, then please forward it on to your friends. If you have received this from a friend and would like to have it sent directly, then click Register for weekly bulletin to sign up.
NONE OF THE TODAY PRODUCTS HARVESTS OR SELLS EMAILS IN ANY WAY and we GUARANTEE your details will not be passed on, sold, or used for any other purpose, and are maintained in an off-site facility from which you can unsubscribe at any time.
We also welcome contributions from local charities or clubs, including post event reports, news items and forthcoming events. Use the contact button in the top header to contact our editorial team.
Images: Copyrighted Murcia Today and Efe. Full or partial reproduction prohibited.
Contact Murcia Today: Editorial 966 260 896 / Office 968 018 268