Date Published: 17/01/2020
ARCHIVED

- Murcia and Spanish news round-up week ending 17th January 2020

Snow and rain on the way to the Costa Cálida to end a week in which fire gave Corvera airport its best traffic figures to date!
The dry, sunny start to 2020 is finally forecast to come to an end in the Region of Murcia over the weekend of 18th and 19th January, and three years to the day after the historic storm which saw snow settle on the ground in Cartagena for the first time in 80 years snow is likely to return to south-eastern Spain on Sunday, although this time probably not at sea level.
A repeat of the snowfall of January 2017 is not on the cards, but with yellow alerts for snow in place in northern and north-western Murcia on Sunday evening, if you haven't done so already during a week when inland temperatures in the north of Murcia dropped to -4ºC it might be a good idea to try to remember where you left your boots, hats, scarves and gloves!
As for the news during the week one of the main talking points in the Costa Cálida has been the Region of Murcia International Airport in Corvera, which celebrated the first anniversary of its inaugural flights on Wednesday. To mark the occasion the regional government minister José Ramón Díez de Revenga visited the airport and made suitably upbeat comments regarding the success of the facility, reporting that passenger numbers have exceeded expectations in the first year of operations and that 1.1 million euros a year are being generated in terms of government revenue.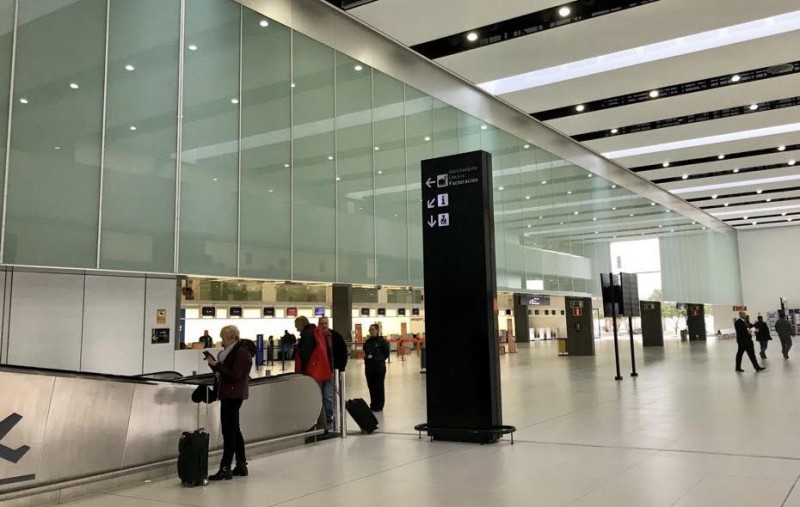 But just two days previously Aena had issued their statistics for December 2019, showing that during 2019 there were just over 1.1 million passengers flying into and out of Murcia (including the first fortnight of the year at the old airport of San Javier), 160,000 fewer than the year before. During December the number of people passing through the terminal building at Corvera was almost 10,000 lower than in the last full month of flights at San Javier, representing a drop of 21 per cent, and a further source of disappointment is that these data come in the context of a nationwide increase of a 3.7 per cent at all of the airports managed by Aena in Spain and a rise of 5.7 per cent at Alicante-Elche.
Flights between the Costa Cálida and the UK and Ireland once again accounted for the vast majority of traffic at Corvera in December, carrying 88 per cent of all passengers.
Sr Díez de Revenga maintains that most of the routes which have been dropped by airlines would also have disappeared from the scheduling at San Javier due to the uncertainties over Brexit, but it is hard to understand how the departure of the UK from the EU has led to the disappearance of German and Dutch airports from the arrivals and departures boards at Corvera. Almost a third of the drop in passenger numbers can be accounted for by Ryanair's decision to drop the winter flights to and from Eindhoven and Frankfurt, and in any case Brexit does not appear to be affecting other airports on the Spanish Costas.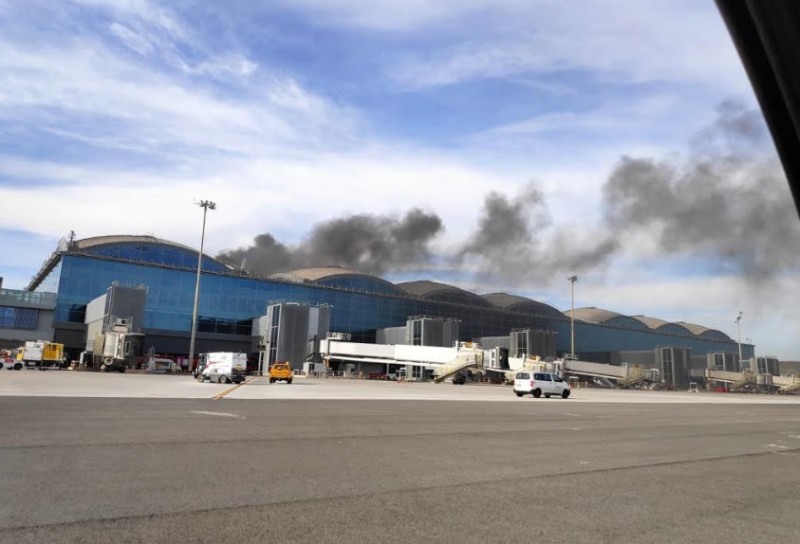 Coincidentally, though, just hours later the passenger numbers for January at Corvera received an entirely unexpected boost in the form of a fire which broke out at the terminal building at Alicante-Elche airport. Fortunately, no injuries were reported but numerous flights were cancelled or diverted to the airports of Murcia and Valencia after the terminal building was evacuated at approximately 14.30.
The closure lasted for 24 hours before normal service was gradually resumed, and in the meantime the arrivals and departures boards at Corvera were suddenly full of flights, an unheard of event during the winter. Destinations such as Helsinki, Geneva, Munich, Edinburgh, Stockholm, Oporto, Memmingen, Adana and Cork appeared alongside the very few which were scheduled, and on Thursday the airport enjoyed its busiest day so far with a total of 48 flights.
As soon as the day began it was soon clear that this would be no ordinary day at the airport, with cafeteria staff rushed off their feet by the increased demand for coffee, croissants and the like, and the long queues at check-in and airline information guests added to the sense that, for one day at least, the airport truly was an important part of the European communications network.
Similarly, the taxi ranks outside were busier than ever, with one driver reporting that whereas on a typical day this winter there might be just 11 vehicles awaiting fares outside the terminal (and 22 in summer) on Thursday there were as many as 130!
However, with extra staff hurriedly called in the airport handled the unexpected traffic smoothly, and as the second year of flights at Corvera begins with an unforeseen boost, there are hopes that the drop in passenger numbers during 2019 can be reversed and that airlines can be persuaded to schedule services to and from an airport which remains full of potential but is undeniably underused.
The Mar Menor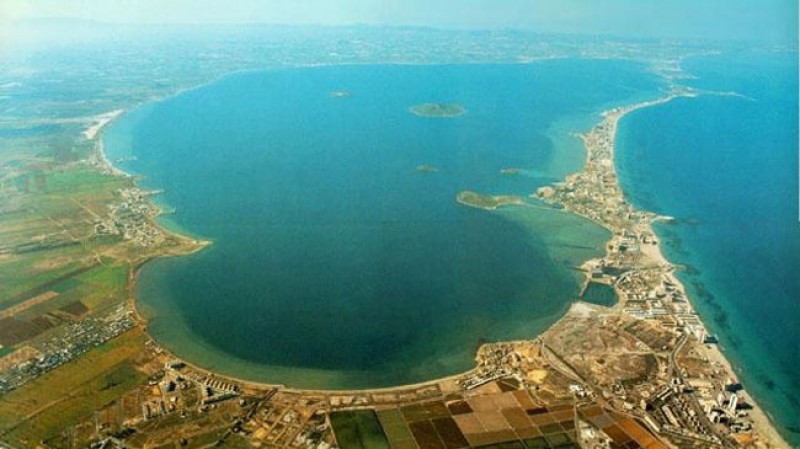 With more rain on the way to the Costa Cálida there are worries that yet more sediment and runoff water could make its way into the Mar Menor, provoking deterioration in the marine environment, and the issue remains constantly in the news as the regional government's draft legislation to protect the lagoon is open to amendments, proposals, suggestions and alterations.
As the week began workers arrived in Lo Pagán equipped with rakes and buckets to begin clearing away the green algae which appeared in the water along the shore over Christmas, raising fears of another "algal bloom" similar to the one which turned the water a greenish colour in 2016. There are fears of eutrophication (the water becoming overly enriched with minerals and nutrients) in the Mar Menor although the latest measurements show that the level of chlorophyll in the water is now back down to close to normal – higher than at the same point in 2019 but lower than in 2018 – and that the oxygen level has also stabilized after the wild fluctuations last autumn. At the same time all of the indications are that the water is completely safe for bathing.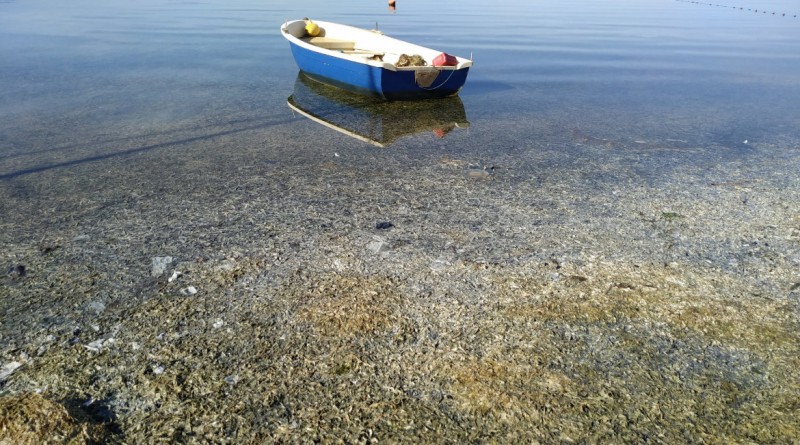 Among those suggesting modifications to the government legislation are the platform group SOS Mar Menor, which is strongly critical of the regional government's draft legislation. The group is advocating that a new Regional Park be created to include the lagoon, areas around it which are already protected and a "green belt" in which irrigation farming is to be banned, and is adamant that the width of the green belt should be at least 2 kilometres, far more than the 500 metres specified in the government's proposals.
And on it goes.
Other items in the news this week
Air pollution protocol activated in the city of Murcia: as of Friday bonfires are banned and residents in the regional capital are urged to use public transport: last weekend during a similar episode twelve people were found burning cuttings and face fines as a result.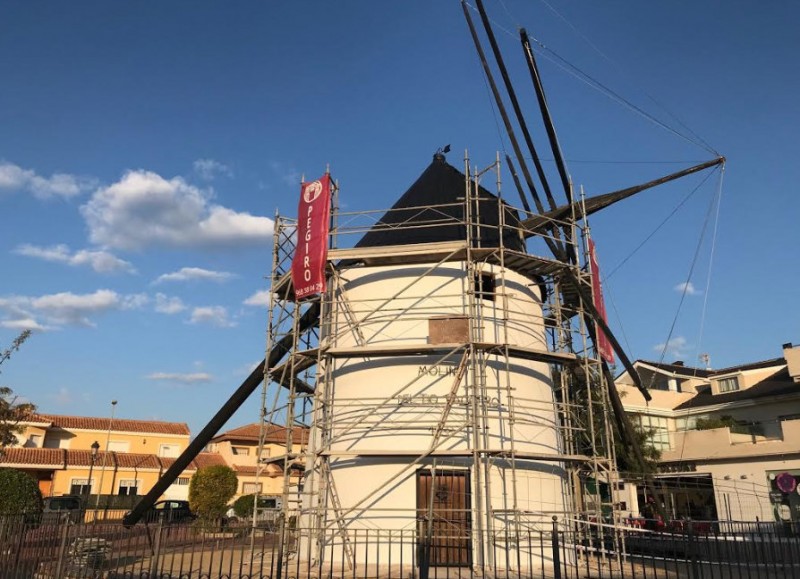 182-year-old windmill restored to working condition in Torre Pacheco: the Molino del Tío Facorro is known to have been standing at least since 1838.
Pet owners beware as the pine processionary caterpillar season begins in Murcia: the distinctive caterpillars pose a serious threat to animals and even small children.
Another gladiator chamber found at the Roman amphitheatre in Cartagena: excavation work prior to the reinforcement of the amphitheatre and bull ring walls.
Mass meningitis vaccination campaign for 110,000 Murcia teenagers: all 12- to 18-year-olds are to receive the vaccine against meningitis A, C, W and Y after five cases were reported during 2019.
Flu epidemic declared by Murcia government as hospital resources are reinforced: vaccines are still available at health centres and pharmacies all over Murcia as the epidemic threshold is crossed for the first time this winter. If you're entitled to a free vaccine and haven´t yet been to the medical centre, then hurry up and get vaccinated. don´t forget that vaccines can be purchased over the counter at pharmacies for just a few euros if you want to be vaccinated and are not entitled to a free vaccine.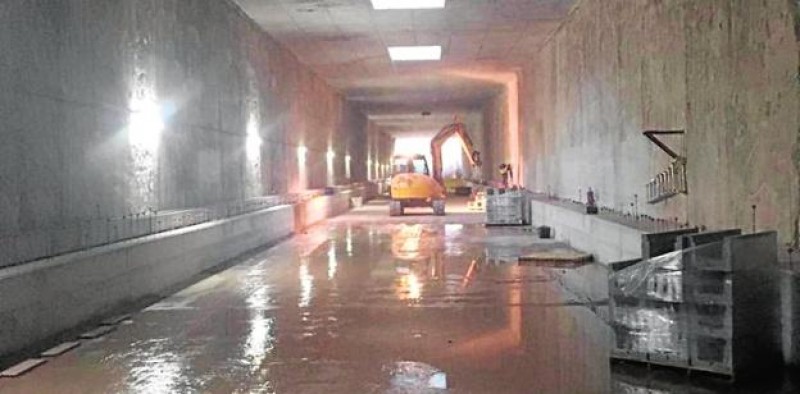 High-speed rail tunnel into the centre of Murcia progressing well: the first AVE trains are likely to arrive in Murcia in 2021.
Traffic authorities call for ban on police check warning apps in Spain: using apps to warn drivers of spot checks on the roads is still not an offence in this country.
80,000 euros for restoration of historic fortress in Cartagena: the 19th century castle of Despeñaperros stands on one of the five hills of Cartagena.
Mobile recycling park brought into service in Águilas: initially the vehicle will serve residents in the town centre and Calabardina.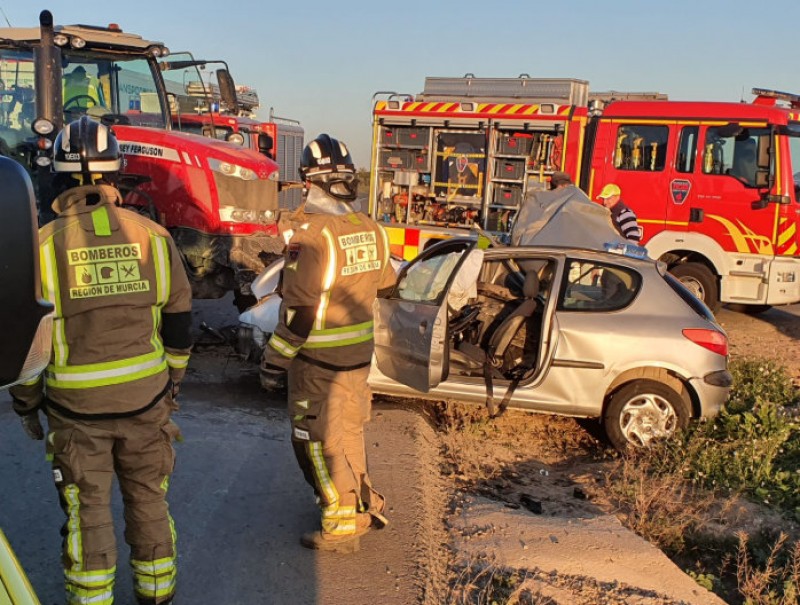 4 dead last weekend on the roads of Murcia: two of the fatal accidents took place in the municipality of Molina de Segura.
1,000 marijuana plants confiscated from hydroponic plantation in Lorca warehouse: the plantation was found in an attic which could only be accessed by a lift.
Roman statue of Venus to return home to Bullas: the Venus of Bullas was discovered in 1867 at the Villa de los Cantos.
Cabo de Palos coastline to be included in marine reserve: the existing reserve will be extended to include coves and beaches where fishing will be limited.
Multifunctional field borders encourage biodiversity in Mazarrón: an initiative seeks to support pollinating insects and reduce soil erosion on farmland in Murcia.
Up to 40 per cent of tap water in Murcia this year will come from desalination plants: restrictions on the Tajo-Segura water supply canal divide opinion in the governing PSOE party and increase the reliance on desalination in the Costa Cálida.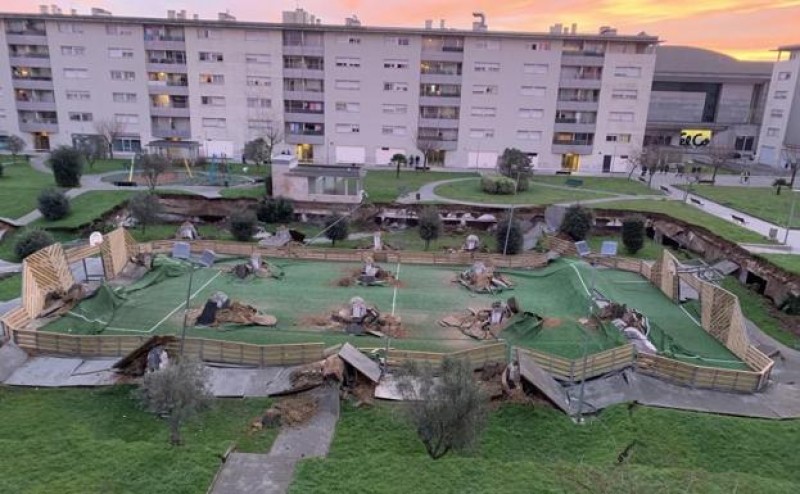 Disaster averted in Santander as children's playground collapses into underground car park: the roof of the car park caved in before dawn on Monday morning leaving residents aghast at what could have happened if the collapse had occurred at 6 in the evening rather than 6 in the morning…
7 top sailing teams booked in for training in the Mar Menor this winter: the Alinghi team, which has won the America's Cup twice, arrives in Lo Pagán this week and will be followed by various other elite groups.
Former employee arrested for theft at Los Alcázares hotel: the thief knew the location of a master key to the rooms and struck while the hotel was closed after gota fría flooding.
First new pharmacies in a decade to be added to the list in the Region of Murcia: 12 new chemists bring the total up to 581, ten per cent of them open 24 hours a day.
165 new homes to be built in the Isla del Fraile resort just outside Águilas: confidence grows in the residential tourism sector in south-west Murcia as a project which was abandoned over a decade ago is reactivated.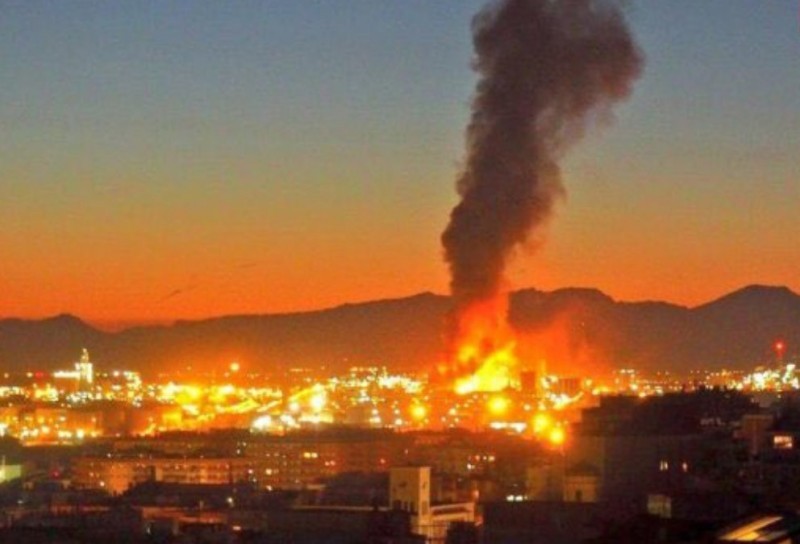 Man dies as 800-kilo metal plate hits his home after huge explosion in Tarragona: eight injured and one missing after two explosions at a petro-chemical plant in southern Catalunya caused great alarm as 300,000 residents were warned to remain in their homes.
Antique porcelain thieves arrested in Mula in Operation Fragile! Almost 400 porcelain pieces from the 18th and 19th centuries were recovered by the Guardia Civil from the home of two habitual criminals.
Neighbours association bar in Isla Plana still closed after 14 months: no sign as yet of bids being invited for a new management contract as frustration grows among both locals and seasonal visitors.
Abandoned pony rescued from main road in Murcia: the animal is in care while efforts are being made to trace its owner.
Finally, the unavoidable shadow of Brexit is looming ever larger, and one topic which has started to appear on social media this week regards driving licences. If you a RESIDENT of Spain then it is obligatory to change a UK driving license for a Spanish licence and the preliminary steps of this process must be initiated by the 31st January. Click to read full article about this important topic.
Property news
Various sources of data regarding the Spanish property market are now beginning to coincide in indicating that the period of bounce-back which began a few years ago in terms of both sales figures and the market value of housing in this country is gradually coming to an end, although with considerable regional variation a feature of the real estate market in Spain it is still not clear to what extent that is the case in the Region of Murcia.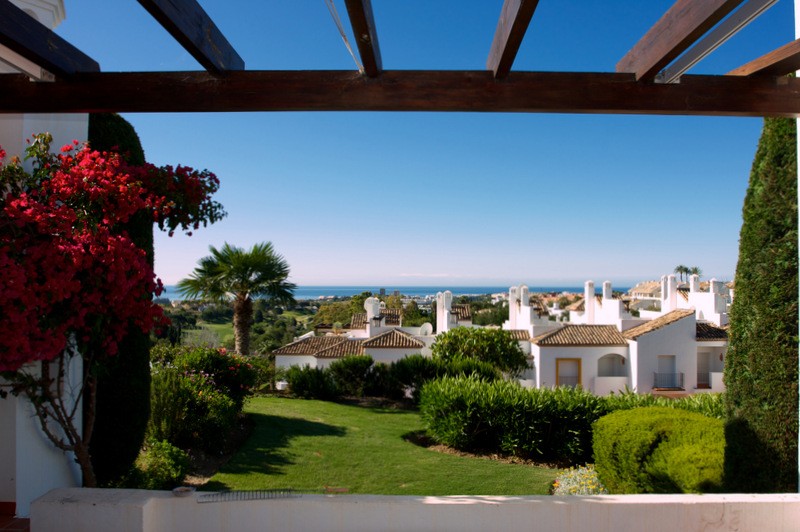 This week the leading Spanish property valuation firm Tinsa published its latest batch of monthly data regarding the market value of housing, reporting that in December they observed a year-on–year increase of just 1.2 per cent, the lowest for a few years. Furthermore, in Mediterranean coastal areas they report a downward movement of 4.6 per cent since December 2018, while during the month alone the firm's national index actually fell by over 1 per cent.
At the same time, Tinsa's monthly "market snapshot" provides few grounds for optimism: for example, nationwide sales figures remain healthy but are no longer rising and unemployment is stabilizing rather than falling. On the other hand, though, the number of building licences issued continues to recover to more acceptable levels, indicating confidence among developers, and the Euribor interest rate is still very low, making mortgage finance accessible for purchasers.
Data published later in the week by Spain's notaries appear to confirm that this accessibility of mortgage loans is at least partly responsible for sales figures more or less being maintained. During November the notaries report that as many as 54 per cent of all purchases were financed by mortgage borrowing, although at the same time noting a 5.6 drop in property sales and a 0.4 per cent fall in the average price paid for the homes changing hands.
Would you like to receive this bulletin?
If you enjoyed this free weekly round-up, then please forward it on to your friends. If you have received this from a friend and would like to have it sent directly, then click Register for weekly bulletin to sign up.
CLICK HERE TO RECEIVE THIS FREE WEEKLY ROUND-UP BY EMAIL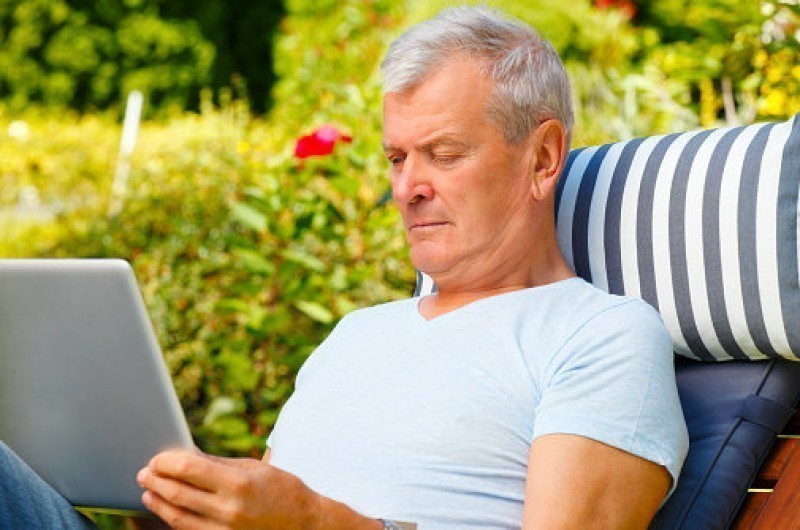 NONE OF THE TODAY PRODUCTS HARVESTS OR SELLS EMAILS IN ANY WAY and we GUARANTEE your details will not be passed on, sold, or used for any other purpose, and are maintained in an off-site facility from which you can unsubscribe at any time.
We also welcome contributions from local charities or clubs, including post event reports, news items and forthcoming events. Use the contact button in the top header to contact our editorial team.
Images: Copyrighted Murcia Today, full or partial reproduction prohibited, other images as attributed on individual news articles.
article_detail
Thank you for supporting Murcia Today
Contact Murcia Today: Editorial 966 260 896 / Office 968 018 268