Date Published: 13/04/2018
ARCHIVED

- Murcia and Spanish news round-up week ending 13th April 2018

Whale death after swallowing plastic places Murcia in the spotlight of the campaign to save the world's oceans
One of the most important concerns facing the Earth at the moment is the contamination of the planet's seas and oceans, and a recent incident in the Region of Murcia seems to have placed the Costa Cálida in the spotlight as the profile of the issue is raised on many fronts worldwide.
Late in February the dead body of a 9.9-metre sperm whale was washed ashore in Cabo de Palos, and earlier this month Murcia Today, along with the Spanish language media in the Region, published the findings of those who carried out a necropsy on the body at the Murcia government's wildlife recovery centre in the Regional Park of El Valle. These findings led to the conclusion that the whale had probably died as a result of swallowing 29 kilos of plastic and other manmade waste which were retrieved from its digestive system.
If the comments left on our own social media post are anything to go by, many readers were disturbed by this death, and this week our office has been contacted for more information by media from all over the world, including the BBC, Canadian and Italian national broadcasters, as journalists worldwide gather information and ammunition for articles and documentaries about the widespread issues being caused by our love affair with plastic packaging.
The reality is that deaths of this nature are occurring every minute in all of the world's seas and oceans, and nobody bats an eyelid if a sardine or a mollusc dies after ingesting micro-plastics, but a 6.5-ton mammal is rather more of a headline grabber – particularly if it ends up on the beach next to your house!
According to the Spanish Oceanographic Institute, more than 1 million birds and 100,000 marine mammals die every year from marine waste ingestion.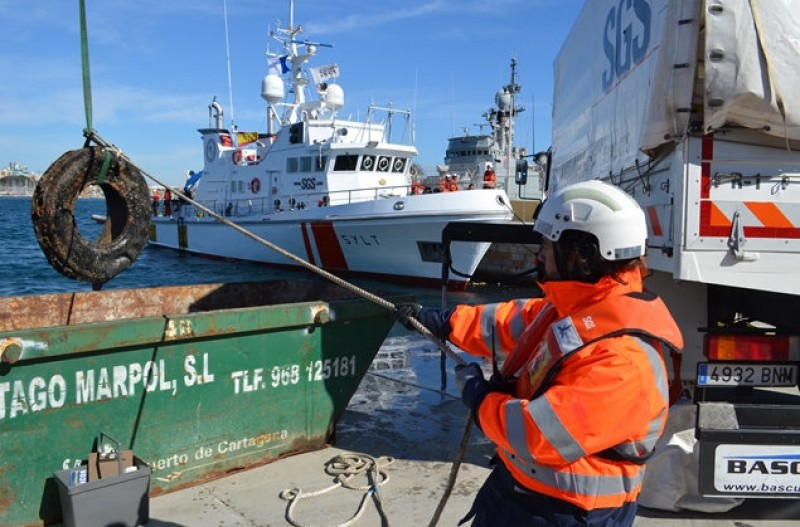 Bodies all over the world are working out how to not only prevent this waste entering the sea, but also trying to clear it out of the water and here in the Murcia region a press release from the Port Authority of Cartagena this week stated that its one boat devoted to cleaning the water and sea bed in the harbour removed an astonishing 7,800 tons of rubbish last year. That's over 20 tons per day, using just one boat in a tiny corner of the Mediterranean.
And that's nothing.
Worldwide it is estimated that between 8 and 10 million tons of waste make their way into the sea every year, some 80 per cent of it blown, washed or flushed away from land. That equates to BETWEEN 250 AND 300 KILOS EVERY SECOND, of which between 60 and 80 per cent is plastic, and given that a plastic bottle can take as long as 500 years to decompose, the reality is that the children, grandchildren and great-grandchildren of our generation will suffer the effects of our action/inaction for centuries to come if something isn´t done NOW to stop the tide of plastic packaging.
Can we do anything about it?
If the whale story caught your attention, as it seems to have done in many cases judging by the response we've received, then do SOMETHING. Translate that awareness of the problem into simple, tiny actions, such as taking care about what gets flushed down the toilet, picking up just one piece of litter from the street or on the beach while out for a walk, refusing a plastic bag if offered, choosing not to buy over-packaged products, re-using old plastic bags when shopping at the market rather than taking new ones, making a conscious effort to recycle, and signing on-line campaigns to improve and reduce packaging, it doesn´t matter what it is, but something is better than nothing.
And if you're the type of person who embraces positive action, then get together a couple of friends and have a clean-up locally or if a scheme is in operation near where you live, then let's share info. The Ed has already set up a gardening and environment social media page, and would love to help all those willing to go out and do something, certainly she's very happy to put on a pair of gloves and clear away rubbish so please feel free to join if you want to comment on the topic or would like an extra pair of hands to clear up locally to you. The resources of this company and its social media reach, our own hands and willingness, are all on offer to anyone else willing to do something, no matter how tiny. Facebook page: Murcia Gardening and environment.
Elsewhere in the Murcia news this week another environmental issue has been prominent, namely the ongoing drought, although this time the news is at last positive: levels are rising in the reservoirs and the first transfer of water from central Spain in 11 months has begun to arrive in the Segura basin.
To say that irrigation farmers are relieved would be an understatement, but the rest of the public can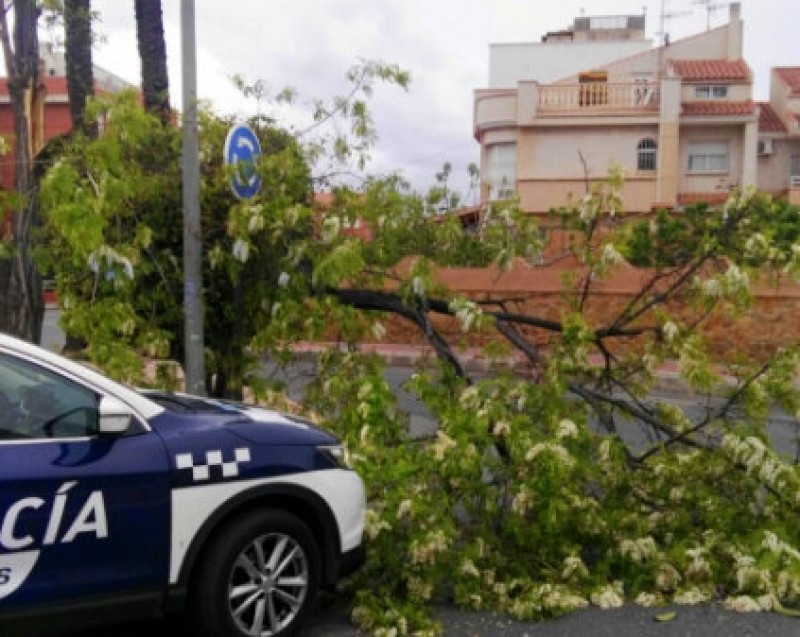 also rest a little easier as water cuts during the summer are now far less likely than they seemed a month ago.
And talking about the summer, after a week of very unsettled weather all over Spain, the forecast is for temperatures to rise significantly over the next few days: earlier in the week winds of up to 80 km/h brought down trees and caused damage in many parts of the Costa Cálida, but it appears that beach weather is just around the corner!
Tourism and airport news
Last month was the busiest March at Murcia-San Javier airport since 2010: passenger numbers have been going up at San Javier airport for the last 18 months, and the last full year of civilian flights taking off and landing by the shore of the Mar Menor could easily become the busiest for eight years.
San Javier makes a pioneering move into wedding tourism: beach weddings are expected to attract couples from all over Europe to Santiago de la Ribera and La Manga del Mar Menor.
Foreign tourist spending in Murcia up by 45 per cent in January and February: British visitors accounted for almost a third of the 117-million-euro total as visitors from France, Scandinavia, Belgium and Germany also make important contributions.
Corvera airport land expropriations to be paid in 2019: 22 million euros plus interest are owed to former Corvera landowners following expropriations in 2008.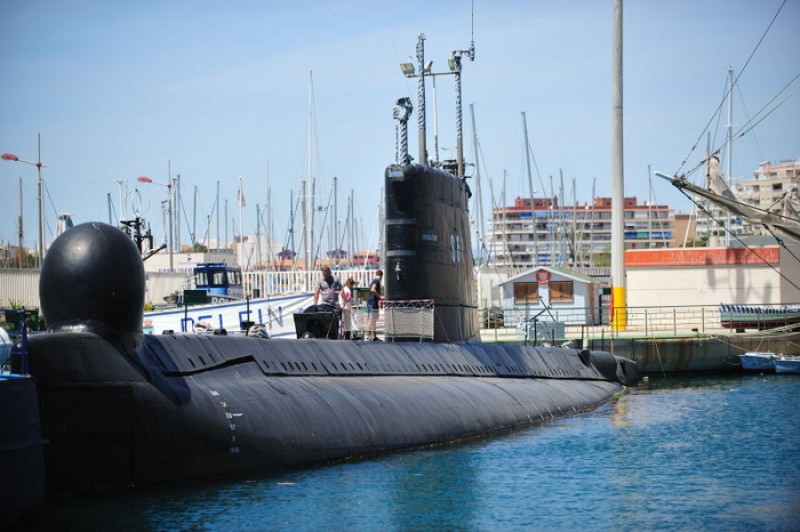 Old submarine could become floating museum in Cartagena: the Tonina has been lying abandoned in the Cartagena shipyard for 13 years, and its sister vessel the Delfín is already a popular attraction in Torrevieja.
Security and traffic plans being drawn up for San Javier air show in June: the best vantage point for the event over the Mar Menor will be the beach of Santiago de la Ribera, and security and traffic operations are already being finalized by the police and the Guardia Civil.
San Javier Jazz Fsetival bill announced: Top names include Chick Corea, The Mavericks, Pat Metheny and Vonda Shepherd.
Agriculture and the environment
Water is on its way to the Region of Murcia at last! More snow in Albacete, reservoir levels rising and the first Tajo-Segura transfer for 11 months is under way following heavy March rain and abundant snow in the rest of Spain in February and March, bringing relief to farmers and safeguarding domestic supplies over the summer.
Valencia researchers make red palm weevil breakthrough: a natural pesticide with no harmful side effects has been developed in Valencia, making it more environmentally friendly to use parasites, fungi or chemical products against the destructive pest.
Town Halls in Murcia join forces to combat the spread of the tiger mosquito: the Murcia government coordinates a new scheme in which Town Halls will collaborate.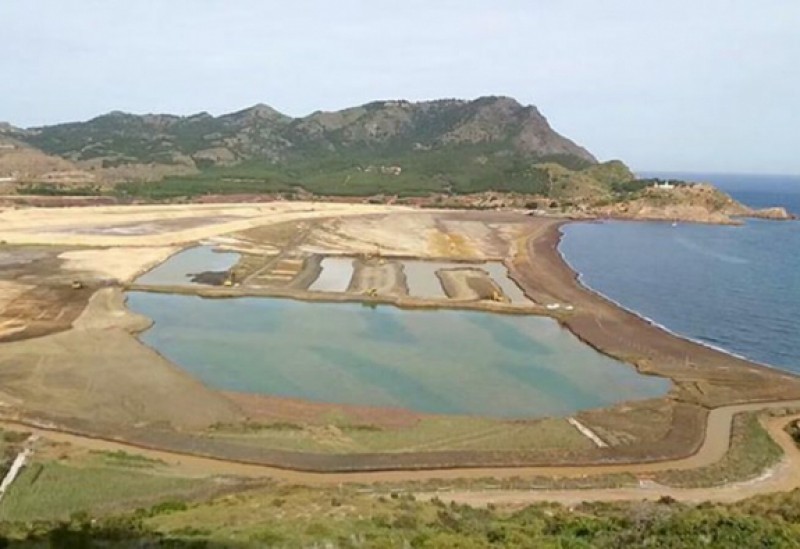 Portmán bay regeneration project: steriles will not be removed until next year: complex preparation work will be completed at a cost of 9.6 million euros during 2018, including the construction of a conveyor belt to take the substances to the old San José mine, where another aspect of the preparatory work consists of the sealing off of the shaft.
Carcass feasts for vultures set to be allowed by Murcia government: cattle farmers will be allowed to leave dead animals in certain parts of the countryside in certain areas, providing food for a vulture population which has more than doubled in four years.
Other items in the Murcia news this week
3.6 Richter earthquake between Alhama de Murcia and Mula: the tremor was felt as far away as Murcia and Molina de Segura, and there have now been over 60 quakes in the area since the start of this year.
5,000-year-old ceramics and a stone axe found on Lorca castle hill: many of the items found belonged to the Argaric culture of 4,000 years ago.
Águilas Town Hall begins the first anti-cockroach campaign of the year: disinfection is about to start in all built-up areas of the municipality.
Pigeon-breeder killed by his own flare near Fortuna: a gust of wind is blamed for re-directing the firework straight at the man who lit it as he attempted to startle his own birds.
Petrol and diesel prices close to their highest so far this year: fuel prices rose by over 1.3 per cent in the week after Easter.
Taxi service improvements agreed upon in Águilas: duty shift rotas will guarantee adequate taxi availability at all times.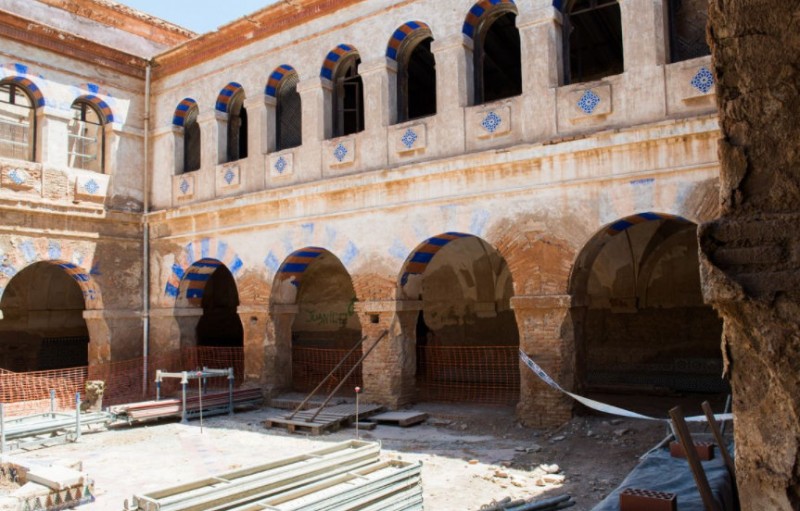 Restoration work set to re-commence at the monastery of San Ginés de la Jara: protected status has been awarded to three more of the ancient hermitages on nearby Monte Miral, and the task now is to ensure that landowner Portman Golf actually takes steps to prevent further deterioration.
Spanish traffic authorities consider main road speed limit reduction from 100 to 90 km/h: the number of road deaths in Spain has risen slightly in the last couple of years, and Spain has dropped from fifth to ninth place in the ranking of fewest road deaths among EU countries.
Street light cabling thief detained in Los Alcázares: the arrest occurred after the lights went out in Nueva Marbella and Lo Gonzalo.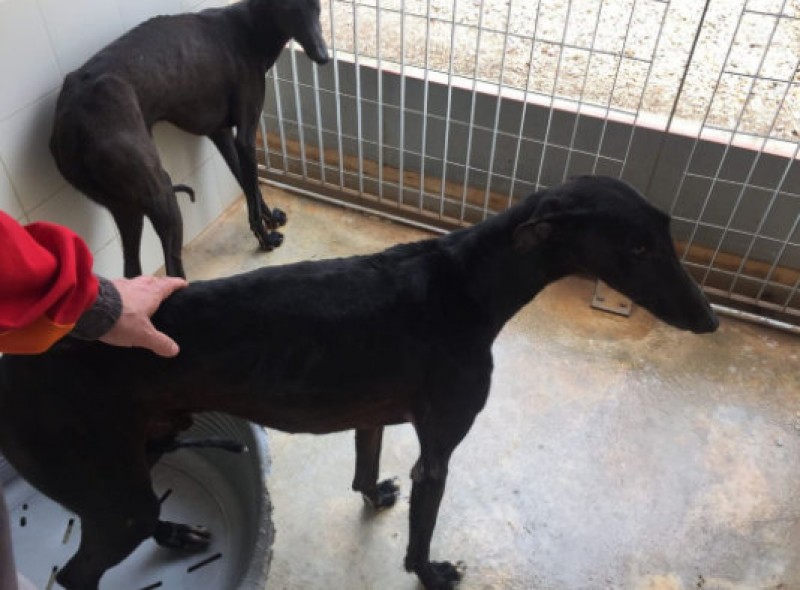 Greyhounds rescued from La Aljorra water deposit: a busy weekend for Cartagena police with three dog rescues, including two Labrador puppies in La Guia.
San Javier time bank scheme wins national acclaim: the project in Santiago de la Ribera has been in operation for 12 years.
Two injured as motorcycle hits sheep on the Murcia-Cartagena motorway: the accident happened near Corvera airport on the A-30.
Large fire forces closure of the A-7 motorway near Totana: firefighters took 15 hours to extinguish the blaze completely.
Axe-wielding Chinaman arrested in Cieza: the angry shop-owner pursued young pranksters who targeted his store.
Murcia and Spanish property news
The most eye-catching news in the Spanish property sector this week is that house and apartment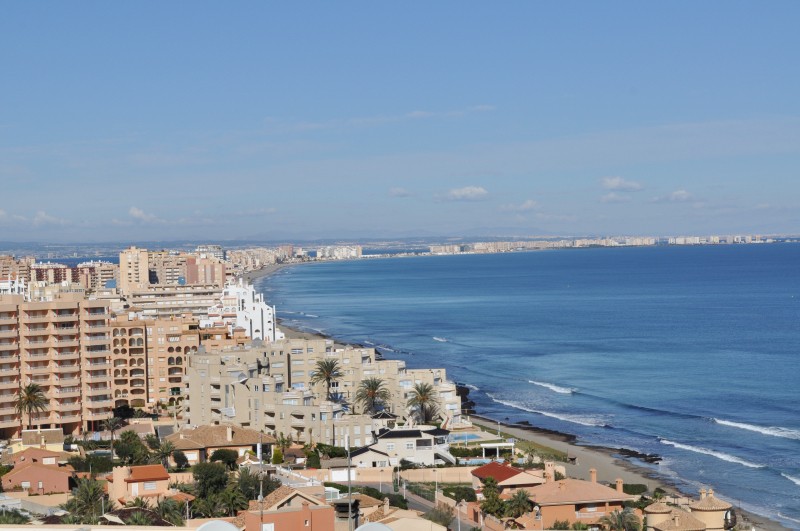 sales registered another significant year-on-year increase in February, and following a 16 per cent rise the market is now busier than at any point in the last nine years.
In addition, the last nine months have seen the market in the Region of Murcia soar to the extent that sales have risen by 24 per cent, and in February another 20 per cent year-on year increase was reported: the upturn may have been slow to reach the Costa Cálida, but it would now appear to have done so!
However, a word of caution: the notaries of Spain report only a 2.7 per cent rise in sales during February, and as their figures are compiled at the "point of sale" rather than when transactions are registered, which normally occurs a few weeks later, the government's figures may not be so positive for the month of March!
7.2 per cent Spanish property price rise outstrips EU and Eurozone averages: the latest figure produced by the national government represents the steepest increase at any point in the last ten years.
Also under the spotlight this week have been property rentals, with a couple of reports highlighting the spectacular increase in rental prices all over the country. One property portal reports a rise of 15 per cent across Spain over the last year, while another talks of an 18.3 per cent increase, and the Region of Murcia is no exception to the general trend.
Apart from the obvious implications for tenants, this could lead to a further increase in sales activity for two reasons: firstly, rental is no longer a "cheap" alternative to buying a home, and secondly, the investors are likely to become more and more interested in the option of buying to rent.
Spanish news summary: 13,000-euro English classes for the President of the government, an 83-year-old jailed for killing a violent burglar and mystery surrounds a patient who fell from a speeding ambulance in Alicante!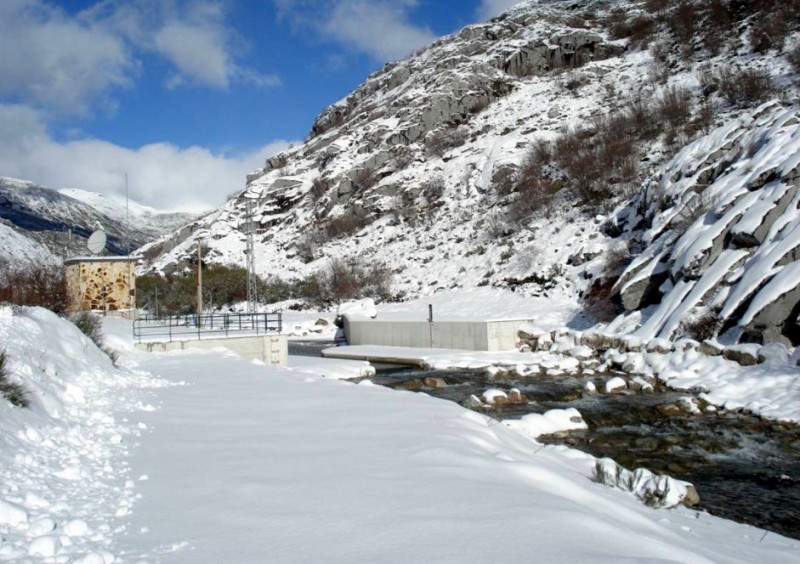 Various stories caught the eye in the Spanish news this week, not least among them the weather, which may have been changeable in Murcia but in most of the country was downright awful. Heavy snow and rain accompanied by gale force winds swept across practically the whole of the mainland, and anyone in the Costa Cálida and the Costa Blanca who complained about the cool temperatures should be grateful that Murcia and Alicante were just about the best places in Spain to be!
Elsewhere there was good news for environmentalists although it might not be popular among approximately half of Spain's motorists, with confirmation that the government is considering a "brutal" tax increase on diesel fuel. This comes on the back of the latest increase in diesel and petrol prices, and it may cause an increase in demand for the electric and hybrid vehicles which surely represent the way in which the market must go in the future!
Other stories to make the headlines include an 83-year-old in Tenerife who was handed a two-and-a-half-year prison sentence for killing a burglar who inflicted physical violence on his wife, young vandals in Guadalajara who were invited to apologize in public and repair the damage they caused instead of being reported to the police, and the revelation that Mariano Rajoy, the President of the Spanish government, was among those benefitting from 13,000 euros being spent on English classes last year: unfortunately there has been little evidence as yet to suggest that he is making the most of them!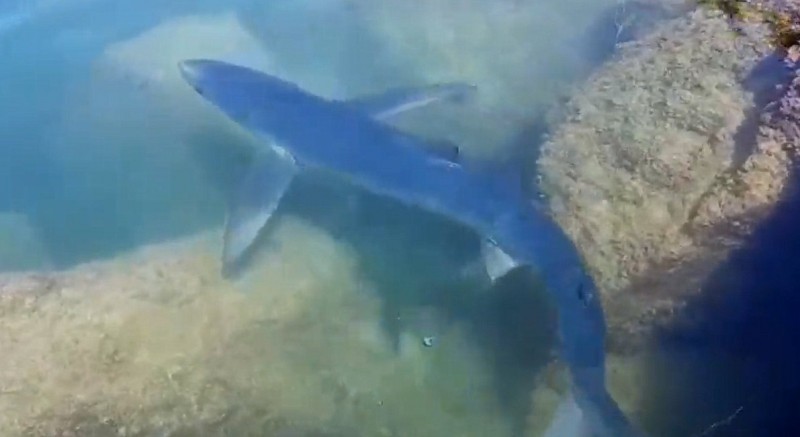 And in the province of Alicante two stories have sparked a great deal of interest: one is the appearance of a 2-metre shark in the port of Torrevieja – apparently this species rarely attacks humans, but not many of us would choose to swim alongside it – and the other involves the mysterious administrative silence over an incident in which a female patient fell (or possibly jumped) from an ambulance travelling at approximately 110 km/h on the AP-7 motorway. A witness says she was clearly seriously injured, but no further details have been given.
Scroll down below for more stories in the Spanish news this week…
Would you like to receive this bulletin?
If you enjoyed this free weekly round-up, then please forward it on to your friends. If you have received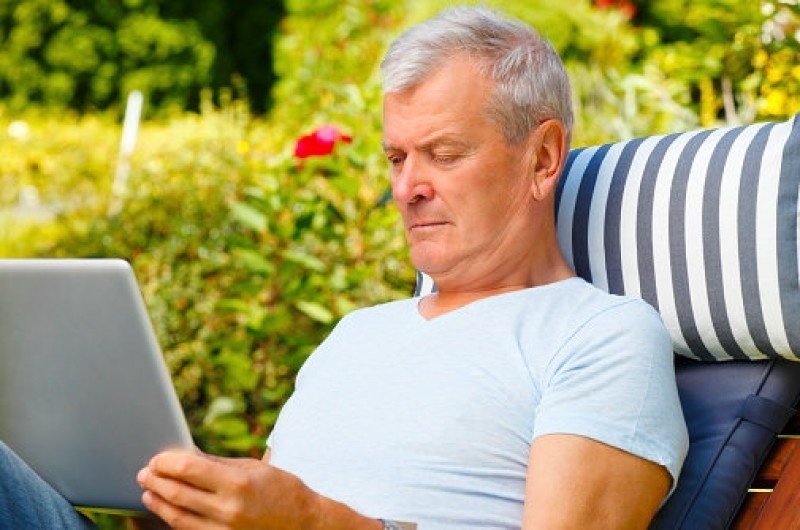 this from a friend and would like to have it sent directly, then click Register for weekly bulletin to sign up.
NONE OF THE TODAY PRODUCTS HARVESTS OR SELLS EMAILS IN ANY WAY and we GUARANTEE your details will not be passed on, sold, or used for any other purpose, and are maintained in an off-site facility from which you can unsubscribe at any time.
We also welcome contributions from local charities or clubs, including post event reports, news items and forthcoming events. Use the contact button in the top header to contact our editorial team.
Images: Copyrighted Murcia Today and Efe. Full or partial reproduction prohibited.
Contact Murcia Today: Editorial 966 260 896 / Office 968 018 268