Date Published: 11/05/2018
ARCHIVED

- Murcia and Spanish news round-up week ending 11th May 2018

Thunderstorms steal the headlines but the week ends in sunshine as the beaches and marinas of Murcia prepare for the summer
Lead image: Los Alcázares; calm returns after the storms.
For many inland areas of the Region of Murcia the big topic of conversation this week has been the weather, with a series of warm mornings turning into stormy afternoons with thunder, lightning, hailstones and heavy rain causing localized chaos, especially in the west.
If on Tuesday and Wednesday afternoons the areas worst hit were the city of Murcia, Lorca and Yecla, on Thursday it was the turn of Alhama de Murcia as up to 60 millimetres of torrential rain pelted down in just a couple of hours.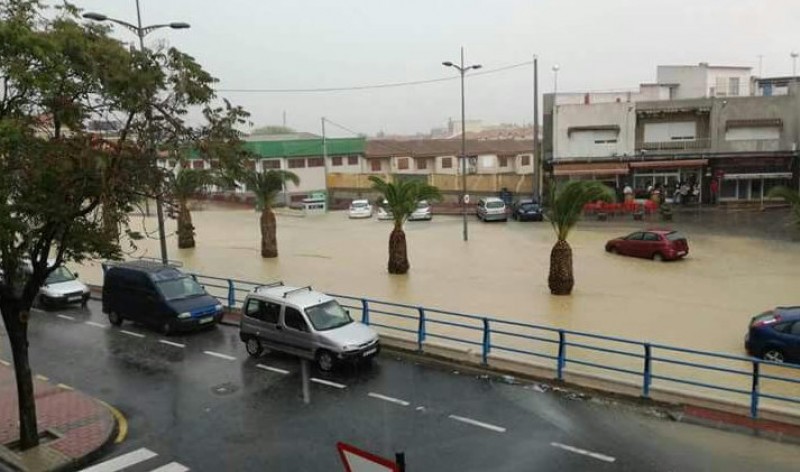 On all three days drivers had to be rescued from their vehicles as the water level on roads rose to half a metre or more, and a series of incidents including flooded properties, fallen branches, rock falls and crop damage have ensured that the meteorological conditions have not been far from the headlines all week.
But the changeable conditions came to an end on Friday, and a week in which the list of beaches across Spain to be awarded Blue Flag status this summer has been published will end with sunshine all over the Costa Cálida, according to Aemet. The Blue Flag list includes five new awards in Murcia, four of them at marinas, but due to the strict water transparency requirements the municipalities containing Mar Menor beaches did not apply for the award at beaches on the coast of the lagoon this time round: see details below.
Tourism and airport news
Norwegian mimic the "Corvera-Manchester United" flights and offer services to Real Murcia! A jokey tweet advertises flights to Real Madrid, FC Barcelona and even Real Murcia: does this mean Norwegian will be flying to Corvera?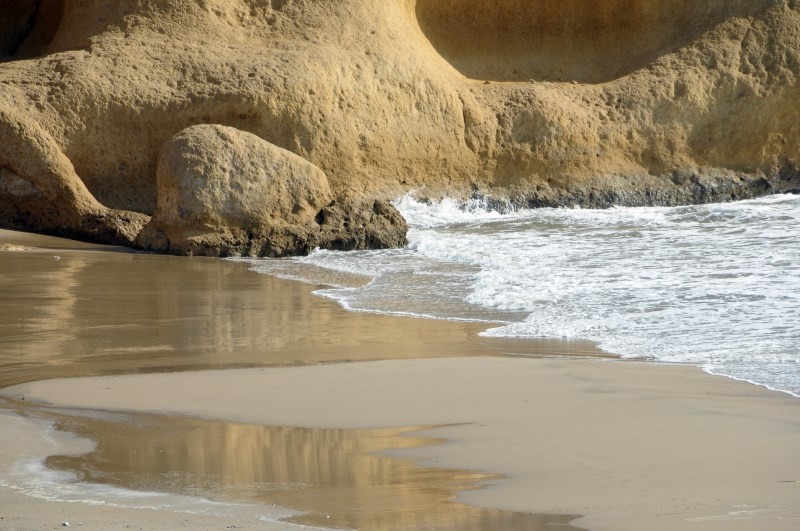 Five more Blue Flags this year for Costa Cálida beaches and marinas: one new Blue Flag beach in Águilas, where the total is now nine, 8 in Mazarrón and still 1 in at Cala de Calnegre in Lorca, while the Mar Menor remains excluded despite improvements in water quality. Four marinas are also added to the list for 2018.
Motor vehicle access restrictions announced at Lorca beaches this summer: a mini-bus service will operate on busy days at the beautiful coves of Calnegre in order to afford protection to the natural environment.
Foreign tourist spending up by 23 per cent in Murcia so far this year: visitors from the UK accounted for 66 million euros, well over a third of the total, while there have been dramatic increases in the figures for France and Scandinavia.
First Los Urrutias bathing station planned for this autumn: pressure from residents of Los Urrutias appears to be bringing about action, but they still plan to protest about the state of their beaches in Murcia next week, and will be taking mud from the shoreline with them!
Agricultural and environmental issues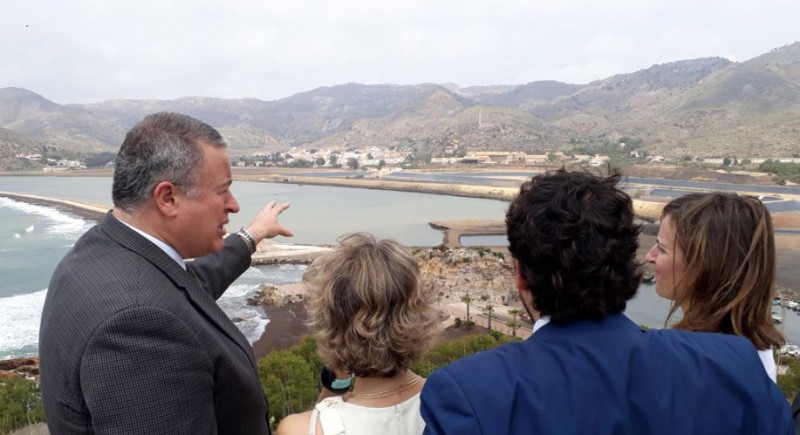 Portmán regeneration project may last longer than originally planned: the bay in La Unión welcomed the Minister for the Environment, who described Portmán as the most important environmental project in Spain.
Underwater drone technology designed to map sea bed litter in Cartagena: Mathematics and Robotics combine at the UPCT to help in the fight to save the world's oceans.
ANSE collected 2,400 pieces of floating rubbish from the Mediterranean during 18 days at sea: naturalists on board the "Elsa" report seeing more plastic bottles and trays than marine wildlife off the coast of Mazarrón.
New street lights in San Javier will save 400,000 euros per year: the investment will also result in the generation of 816 tons less CO2 every year.
Águilas fish farm plans to nurture 15 million specimens of the corvina drum: this South American fish is believed to have great potential in the European market, where it could be the fish of the future!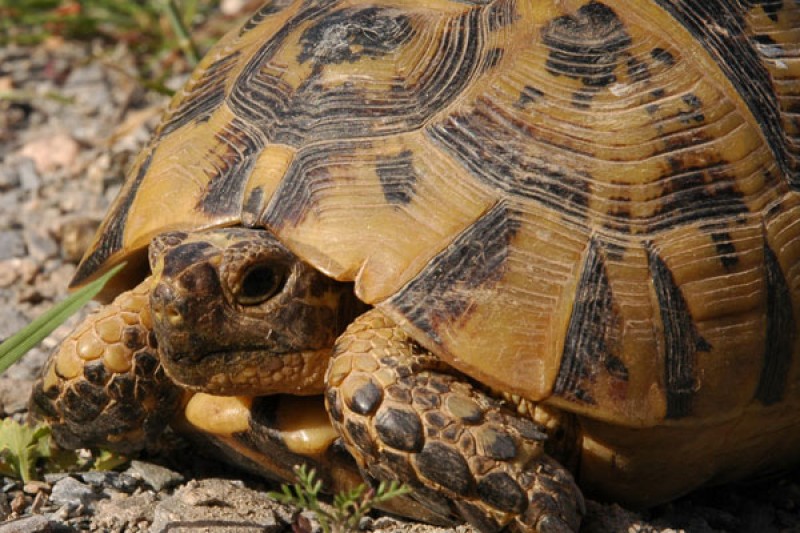 Wild tortoise population thriving in the south-west of Murcia: tortoises are a protected species in Spain and it is illegal to own them as pets, but they are reported to be doing well in Lorca, Águilas, Puerto Lumbreras and eastern Almería.
Permission given to use 180 drought wells in the Campo de Cartagena: further relief for crop farmers and good news for the marine environment of the Mar Menor!
Other items in the Murcia news this week
Murcia government prepares "Brexit cheques" to help businesses survive Brexit: less competitive export prices to the UK could threaten various sectors of the Murcia economy as suppliers outside Europe become more attractive to British buyers.
Free parking for shoppers in the centre of Los Alcázares: 2-hour parking vouchers are designed to provide a boost for shops, bars and restaurants in the town centre.
Guardia Civil warn that radar speed gun inhibitors mean fines of 6,000 euros: the warning comes after a Yorkshire man was jailed for using an inhibitor and making obscene gestures at radar speed guns, perhaps imagining that the inhibitor not only prevented his speed from being recorded but also made him invisible.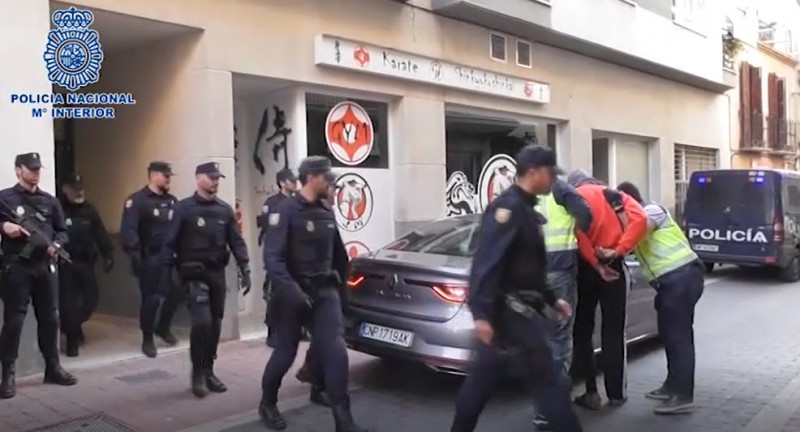 Senegalese man arrested in Lorca on Jihadism-related charges: the 21-year-old is said to have been highly radicalized and ready to carry out terrorist attacks.
Murcia seeks to protect the legacy of the Wolf King: the 12th-century Castillejo built by Ibn Mardanis in Monteagudo and the castle of Larache are to be expropriated by the Town Hall.
78-year-old cyclist killed in collision with car in Totana: the driver of the car is believed to have suddenly fallen ill, causing him to lose control of the vehicle.
Kamikaze driver arrested after 33 kilometres on the wrong side of the motorway: the driver, who was intercepted near Corvera, had consumed four times the legal limit of alcohol, and incredibly no-one was injured.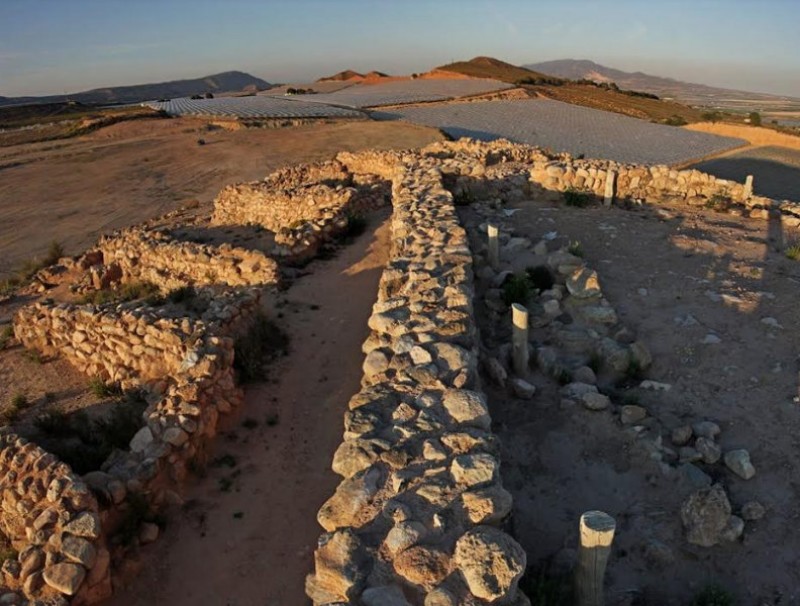 Totana Town Hall aims to acquire three privately owned sites of archaeological interest: the Iberian site at Las Cabezuelas is believed to have been the forerunner of the town of Totana, while other sites are those of the Tira del Lienzo and the Roman baths in Calle Luis Martínez.
Another step forward in the long quest to build a macro-port in El Gorguel: two more years for environmental impact documentation to be prepared for submission to Brussels, and then it still has to be reviewed and approved…
Construction moving forward of beach sports facilities in Mazarrón: beach volleyball and football facilities boost the sport and leisure offer in Mazarrón.
Four more minors arrested in connection with San Pedro del Pinatar burglaries: a total of 60 crimes in and around San Pedro are attributed to a group of 11 youngsters.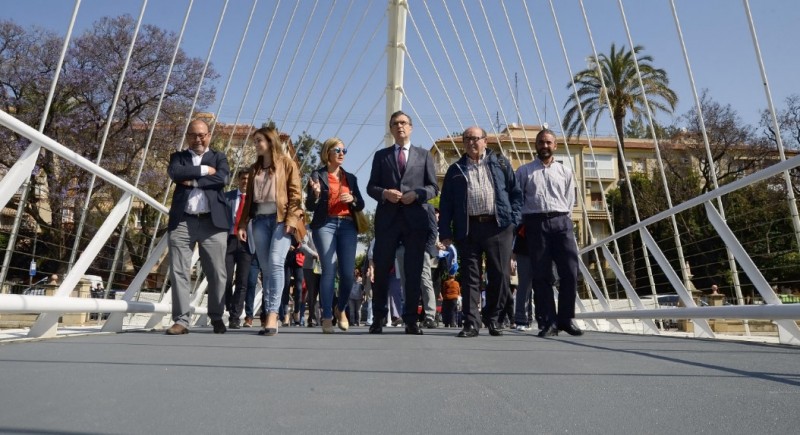 Emblematic Murcia footbridge reopens with a new 150,000-euro non-slip surface: the Pasarela de Vistabella links the district of El Infante with the weekly market in Vistabella in the centre of Murcia.
Totana Town Hall to lodge official objection against AVE high-speed rail route: the revised route means 394 property expropriations in the municipality of Totana as preparations move forward for the Murcia-Almería line, which will cost an estimated 9,644 euros per metre to build.
Over half of olive oil producers inspected in Murcia last year were labelling products wrongly: consumer services also report that 75 per cent of bicycles inspected were insufficiently labelled!
Murcia and Spanish property news: sales figures in Murcia defy the Easter effect felt elsewhere in Spain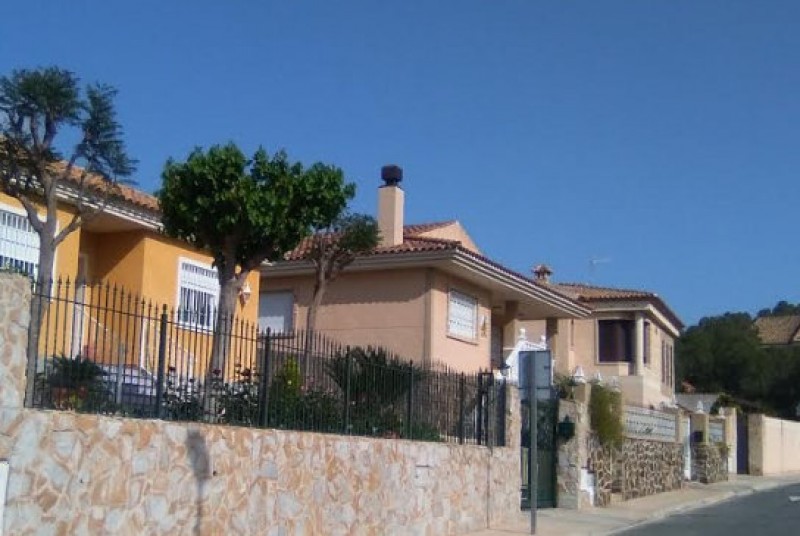 Two statistical reports published this week showed that residential property sales figures in Spain were lower this March than in the same month last year, almost certainly due at least in part, if not entirely, to the slowdown during Easter, which fell earlier in 2018 than in 2017.
First came the monthly figures from Spain's notaries, who reported a 2.7 per cent fall in Spanish property sales, breaking a long run of year-on-year increases – in almost all of the previous nine months double-digit increases had been reported. At the same time a minor price increase of just 0.4 per cent is noted, and the notaries also report that the number of mortgages constituted on housing purchases during March was 2.7 per cent higher than in 2017 at 23,147.
Then it was the turn of the national government's central statistics unit, who report that the 39,579 transactions registered during March represent a 3.1 per cent decrease in comparison to 2017. The most significant drops were those of 19.7 per cent in Cantabria and 13.7 per cent in La Rioja, but on the other hand there were upward movements in 6 regions, and it is pleasing to report that the second sharpest was in the Region of Murcia.
In Murcia there were 1,159 sales registered in March, a year-on-year rise of 6.4 per cent, and after three months of 2018 the accumulated figure is 22.4 per cent higher than at the same point last year. It certainly does seem that activity is picking up in the Costa Cálida property market, as both buyers and sellers feel that this is a good time to make a move!
Also during this week, leading valuation firm Tinsa reported that the on-going recovery in prices continued its overall consolidation, the most positive was a 5.4 per cent increase in the average value of housing in Spain last month, the most positive April result for eleven years. However, there was also more variation among the different categories identified by Tinsa than has often been the case, and by far the most significant increase was the one of 8.7 per cent the provincial capitals and other major cities.
Spanish news summary: Catalunya could soon have a new president at last and more Spanish cities drastically limit tourist rentals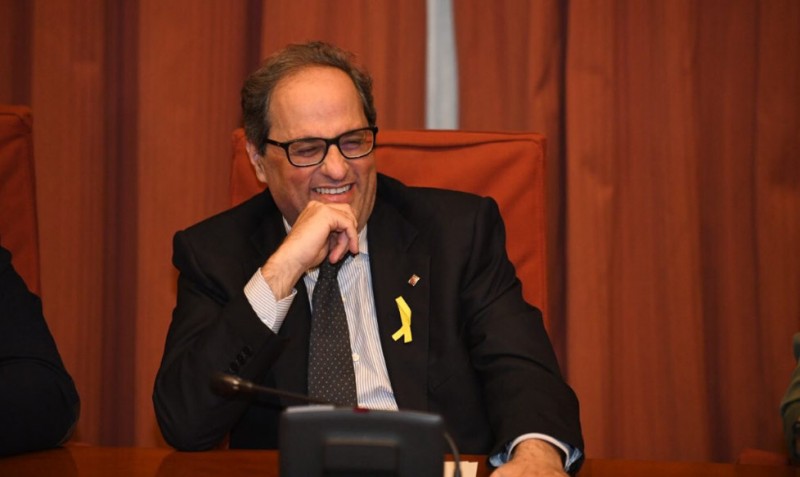 110 days after the election in Catalunya it appears that this coming weekend a new president of the regional parliament could be sworn in this weekend, with the latest nominee at last being a person who is not currently facing criminal charges of any kind and is also able to be physically present in order to be appointed.
For much of the week the centre of attention was once again the former president Carles Puigdemont, in exile and wanted by the Spanish courts to face charges of sedition and misuse of public funds. Following a change made to the regional Presidency Law in Catalunya it was anticipated that he might be re-instated at a video-conference ceremony, but on Wednesday, after national government President Mariano Rajoy described as "absurd" that an "outlaw" should be made president while not even in Spain, that possibility was ruled out by the Constitutional Court.
With time running out before another election would have to be called if no president is named, Sr Puigdemont therefore nominated little-known Quim Torra as a candidate, on the condition that if appointed Sr Torra should not be allowed to use the president's office in the Catalan government building in Barcelona. This is meant as a gesture to indicate that the "real" and "true" president is still Carles Puigdemont himself.
Bizarre, perhaps, but over the weekend the signs are that Quim Torra, a newcomer to politics but a hard-line separatist, will be appointed to office.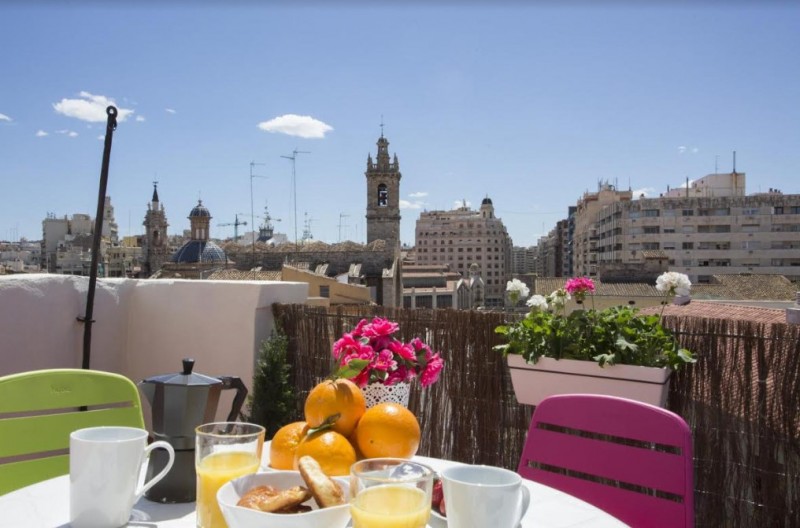 Another interesting topic in the Spanish news recently is that of tourist apartment rentals. Following the news last week that Palma de Mallorca is to ban such rentals except in detached chalets in order to keep long-term rental prices for residents down, similar schemes have been unveiled in the cities of Valencia and Madrid. In Valencia only ground-floor and first-floor properties will qualify for tourist accommodation licences, while in Madrid one of the requirements is that each property qualifying for this category in the city centre should have its own access from the street, not shared with other homes.
It is estimated that the Madrid proposal would automatically disqualify 95 per cent of properties currently offered for short-term tourist rental!
Other topics in the Spanish news this week include the removal of a 300-strong terrapin colony from the busiest station in Spain (Atocha in Madrid), the first case of charges being dropped against an individual who ceremonially burnt pictures of the King in public, and date being set for the trial of the doctor at the centre of numerous "stolen babies" allegations: in late June the case brought by Inés Madrigal in Murcia will come to court in Madrid.
To view other items in the Spanish news this week scroll down below…
Would you like to receive this bulletin?
If you enjoyed this free weekly round-up, then please forward it on to your friends. If you have received this from a friend and would like to have it sent directly, then click Register for weekly bulletin to sign up.
NONE OF THE TODAY PRODUCTS HARVESTS OR SELLS EMAILS IN ANY WAY and we GUARANTEE your details will not be passed on, sold, or used for any other purpose, and are maintained in an off-site facility from which you can unsubscribe at any time.
We also welcome contributions from local charities or clubs, including post event reports, news items and forthcoming events. Use the contact button in the top header to contact our editorial team.
Images: Copyrighted Murcia Today and Efe. Full or partial reproduction prohibited.
article_detail
Thank you for supporting Murcia Today
Contact Murcia Today: Editorial 966 260 896 / Office 968 018 268