1.3 million year old fossils at the Quibas site in Abanilla

1.3-million-year-old fossils can be seen at an interpretation centre in the town of Abanilla
In late 1994 a group of walkers in the Sierra de Quibas, in the north–west of the municipality of Abanilla, stumbled across a collection of fossilized bones in one of the many small quarries which are dotted around the countryside, and not long afterwards researchers from the University and National Museum of Valencia established that this was in fact the location of a paleontological treasure trove.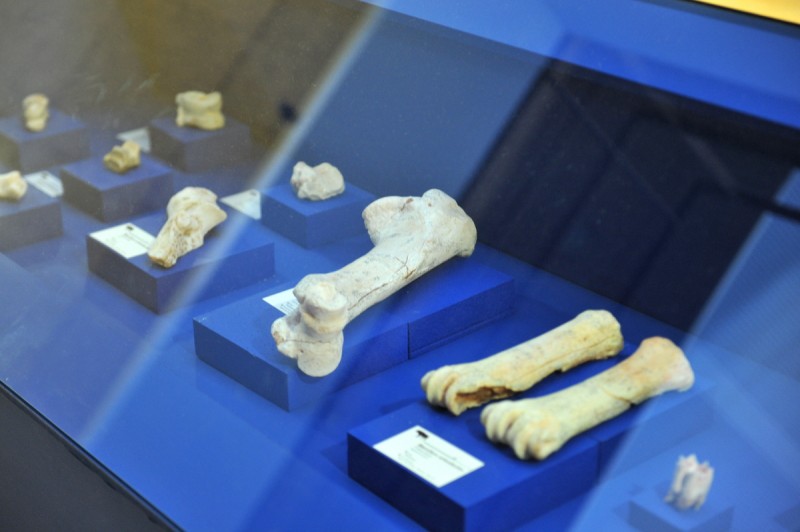 It is now known that the site is around 1.3 million years old, and provides information regarding the fauna of the southern Iberian Peninsula between times related to the sites of Venta Micena in Granada (which dates back to 2 million years ago) and Cueva Victoria in Cartagena (1 to 1.2 million years ago).
Fossil evidence from this period is relatively rare, but to date remains have been found at the Quibas site of as many as 60 taxons, including invertebrates (molluscs, insects, etc), lower vertebrates (toads, snakes and small birds), micro-mammals (mice, bats and rabbits) and higher mammals. This latter category includes many goats and a forerunner of the musk ox, and there are even bones belonging to the Barbary macaque which still lives on the Rock of Gibraltar.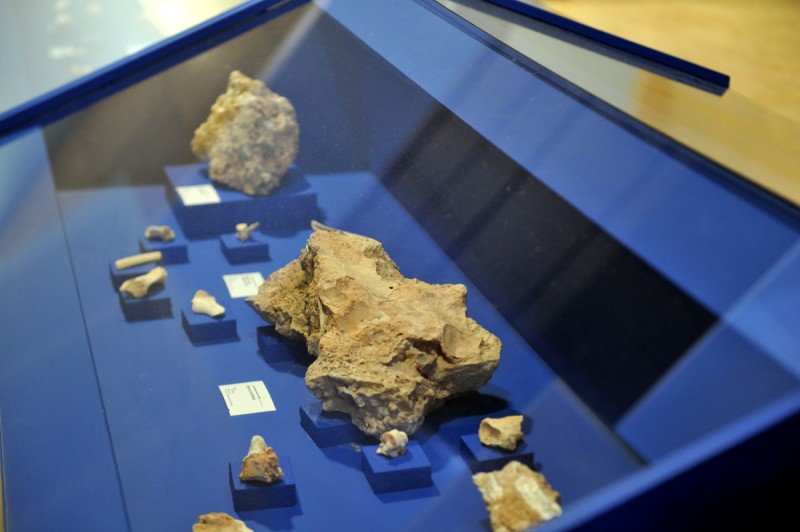 There are hopes that future digs may yet unearth fossilized early human remains, following the claims that human bones have been found at Cueva Victoria. This has led to the postulation of the theory that Homo habilis first reached Europe by crossing the Strait of Gibraltar from Africa, and the archaeologists at Quibas are optimistic that more evidence to support this idea may emerge in the not too distant future.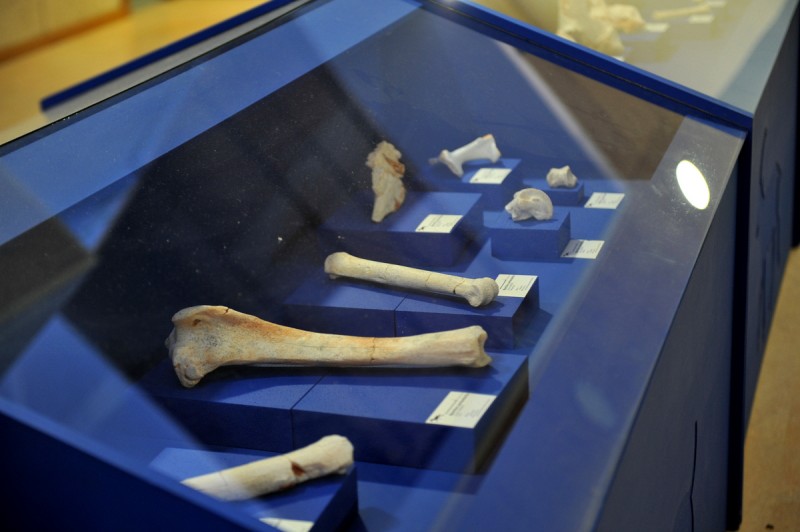 Visiting the site of Quibas
The paleontological site of Quibas is on the south-eastern slopes of the eastern tip of the Sierra de Quibas, around 5 kilometres from the village of Barinas. However, members of the public are not advised to visit on their own, firstly because it is difficult to access, and secondly because once there they are unlikely to recognize the significance of what they see without the guidance of an expert.
However, a small display of some of the items unearthed can be opened by tourist office staff for the benefit of groups of visitors, and this also includes recreations of some of the species to which the fossils found belonged.
There are plans for organized visits to the actual site itself in the Sierra de Quibas in the future. See feed box below for any scheduled what's on events.
Click here for the full history of Abanilla
Click here for more information about visiting Abanilla, and for forthcoming events.
Contact Murcia Today: Editorial 966 260 896 / Office 968 018 268